VISITORS







Client success stories
Updated: 2020-04-08 08:33:16
VBSP client success stories
Since establishment, VBSP has defined the most essential targets are sustainable poverty alleviation and living quality improvement. Over 17 years of operation, VBSP has helped 36.5 million turns of the poor and other disadvantaged groups access inclusive finance services. There are many examples of successful stories, indicating a better life of our customers thanks to VBSP loan.
Mr. Vu Duc Anh in Son Duong district, Tuyen Quang province has borrowed VND 200 million from VBSP to raise pigs, ducks and fish. Currently, each month his farm supplies over 16 thousand ducks and swans.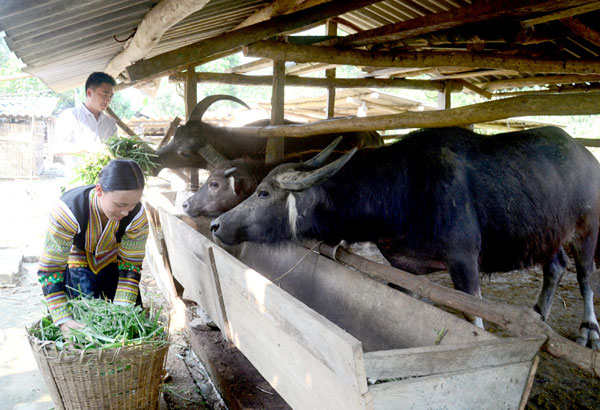 Thanks to VBSP's financial services, Mr. Trang A Bao in Lam Binh district, Tuyen Quang province had capital to raise 4 herds of buffaloes every year (4 to 5 buffaloes of each), deducting the costs, he gains VND 20-30 million each herd. Therefore, he gains over VND 100 million every year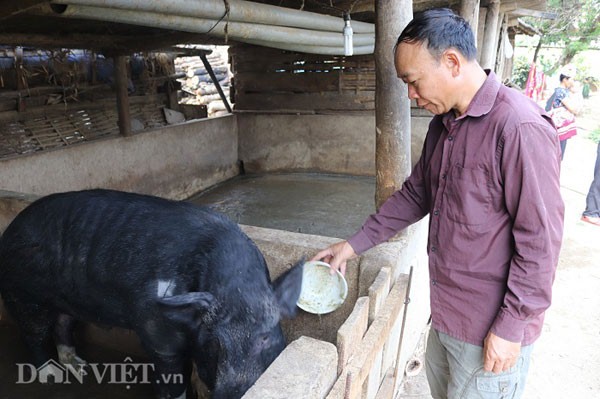 Mr. Lo Van Hinh in Sop Cop district, Son La province earned VND 100 million each year thanks to investing in raising pigs by VBSP's loans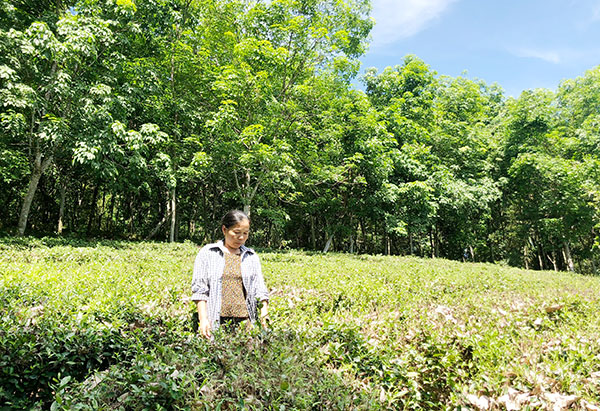 Being a typical example of overcoming difficulty, Ms. Nguyen Thi Phuong in Anh Son district, Nghe An province has borrowed twice from VBSP with VND 30 million from Poor Household Program and VND 50 million from Production and Business Households Living In Disadvantaged Areas and Communes Program to invest in planting green tea
Ms. Mua Thi May in Sa De Phin commune, Lai Chau province is feeding her cattle which is her properties developed from VBSP's loans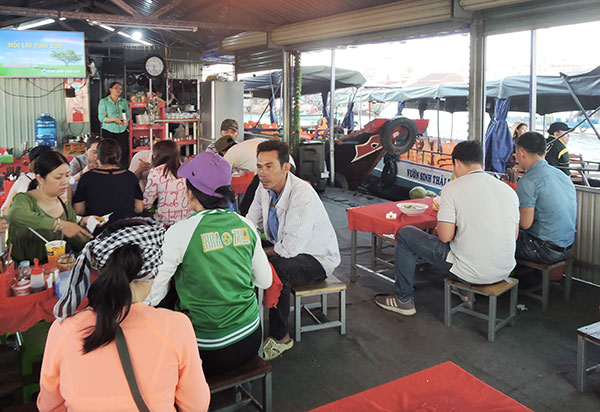 Mr. Nguyen Thanh Dung in Cai Rang district, Can Tho city borrowed VND 50 million from the VBSP's Job Creation Program to invest in floating raft, attracting both domestic and foreign tourists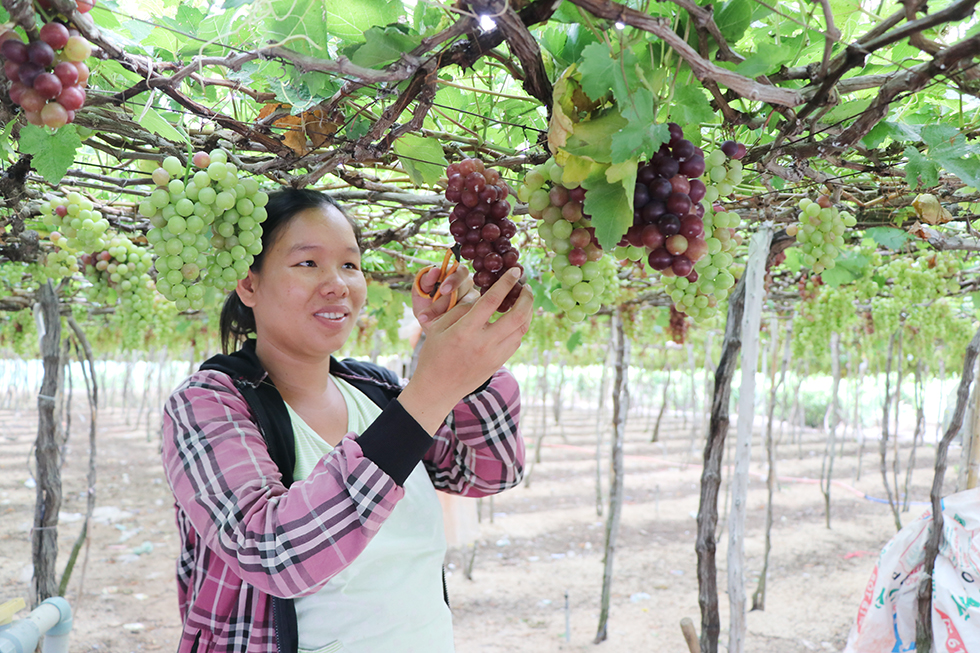 Ms. Truong Thi Thuy Hang in Ninh Hai district, Ninh Thuan province borrowed VND 40 million from the Near-poor Household Program for planting grapes. Currently, the yield of the grapes is estimated at 3 tons and she has just transferred the garden for VND 35 million. The profit is about VND 20 million/crop with 3 harvests per year
Ms. Hoang Thi Phuong in Nghia An commune, Nghia Lo town borrowed VBSP's loans to run "Homestay" model and sell specialties to tourists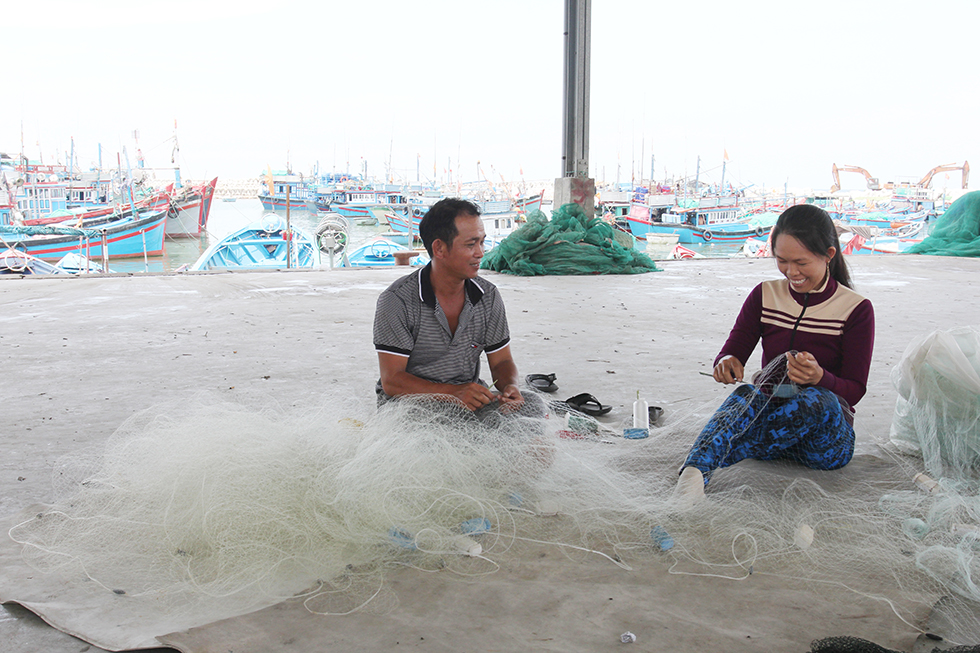 Ms. Nguyen Hoa's family in My Tan 1 hamlet, Thanh Hai commune, Ninh Hai district, Ninh Thuan province is a near-poor household for many years. In January 2019, Mr. Hoa borrowed VND 50 million from the near-poor household program for aquaculture equipment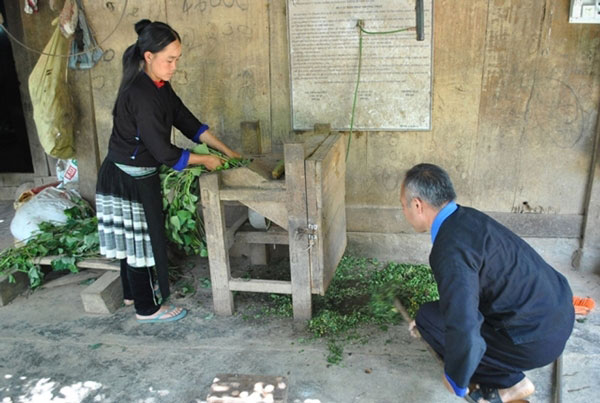 From a poor household, after 3 years, a H'mong farmer living in Cao Bang province - Sung A Khua become the one of the highest income households in the neighbors with average income of VND 200 milion per year after cost deduction.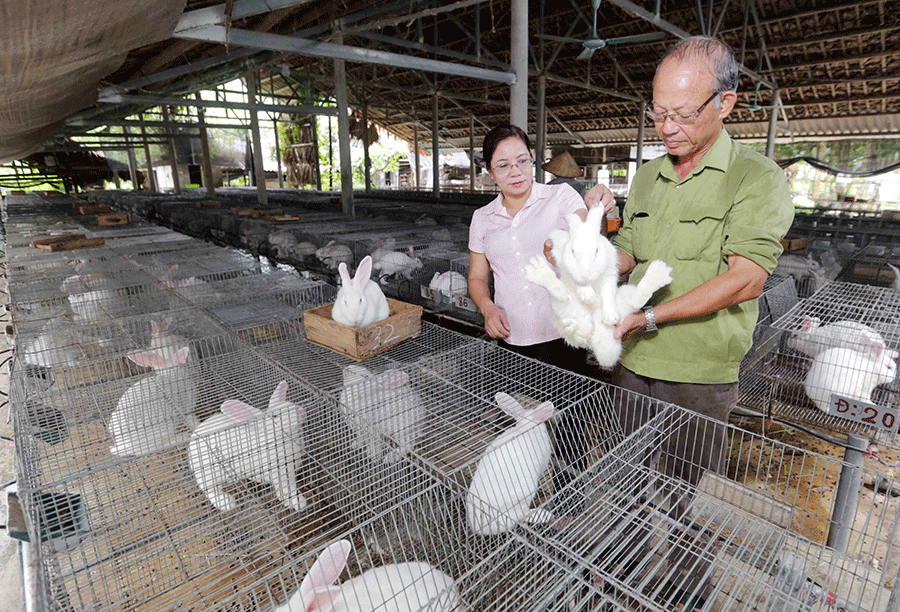 Thanks to VBSP's loans, Mr. Vu Huy Quang's family in Luong Mon village, Luong Thinh commune, Tran Yen district, Yen Bai province invested in a rabbit farm for export to Japan. Every year, dozens of tons of rabbits were exported and thousands of breeding rabbits were sold for many households in such area
Thanks to the rural safe water and sanitation program, Mr. Kokk's family, in Dak Glong district, Dak Nong province has accessed to clean water and hygienic toilets
LENDING INTEREST RATE
Poor Households

Lending to poor households
6,6%/year
Lending to poor households in 64 poor districts as stipulated by the Government Resolution No.30a in 2008
3,3%/year

Near Poor Households

Lending to near poor households
7,92%/year

Students

Lending to disadvantaged students
6,6%/year

People in need of loans for job creation

Lending to business establishments owned by war invalids and handicapped persons
3,3%/year
Others...
DEPOSIT INTEREST RATE
Term
Deposit Rate
Overnight
3,04%/year
1 week
3,23%/year
2 week
3,5%/year
Others...