VISITORS







Press Release
Updated: 2022-07-20 14:30:50
VBSP Mobile Banking application training conference
(VBSP News) In the morning of July 19, 2022, VBSP held an online conference to train on the implementation of Mobile Banking application. Deputy General Director Hoang Minh Te cum Head of Mobile Banking Project Management Board attended the conference.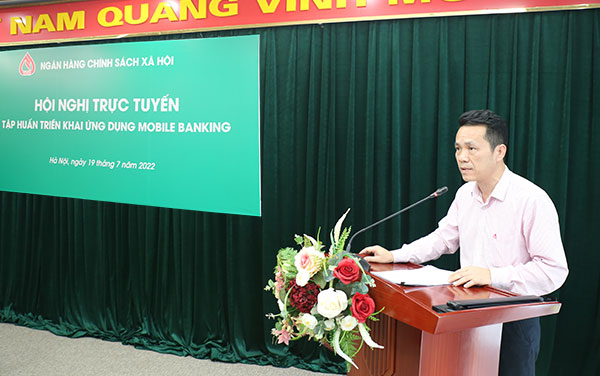 Deputy General Director Hoang Minh Te speaks at the online training conference
Attending the training conference were also representatives of Operational Departments at the Head Office, Transaction Office, Training Center, IT Center and trainees at the bridge points of VBSP branches in provinces and cities across the country
In order to implement the goals, tasks and solutions of the VBSP Development Strategy, the VBSP's Digital Transformation Plan to 2025, with a vision to 2030, as well as contribute to the implementation of the national strategy on financial inclusion and digital transformation, VBSP cooperated with Vietnam Payment Solution Joint Stock Company (VNPAY) to build and deploy Mobile Banking solution.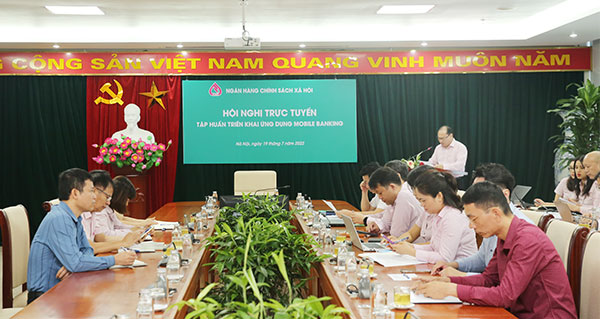 The training conference at the VBSP Headquarter
Up to now, the digital banking application on mobile phones called VBSP Smartbanking has been completed. In order to deploy the application effectively, VBSP plans to deploy it in phases to complete the service application before expanding to end users.
Participating in the training conference, trainees were guided to introduce the process of providing and using Mobile Banking services; Instruction for using VBSP Smart Banking application; Instruction for using VBSP Mobile banking Backend; Instruction for administering Mobile banking application on Web admin; Customer information registration process; Instruction to receive, handle complaints, investigate customers ...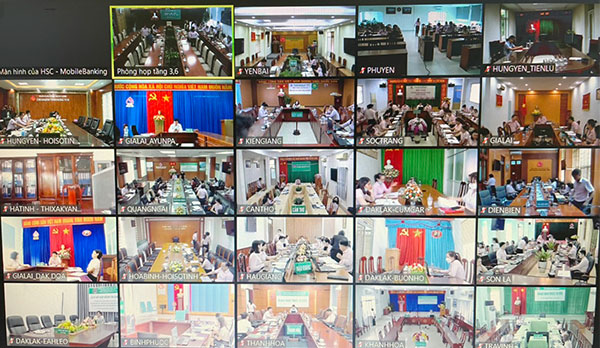 Bridge points at branches of provinces or citites
Speaking at the training conference, Deputy General Director Hoang Minh Te asked the trainees to promote their spirit and responsibility; focus on absorbing, actively study documents and exchange, discuss on difficulties and problems in practice for lecturers to answer and guide to ensure successful implementation at branches.
vbsp.org.vn
LENDING INTEREST RATE
Poor Households

Lending to poor households
6,6%/year
Lending to poor households in 64 poor districts as stipulated by the Government Resolution No.30a in 2008
3,3%/year

Near Poor Households

Lending to near poor households
7,92%/year

Students

Lending to disadvantaged students
6,6%/year

People in need of loans for job creation

Lending to business establishments owned by war invalids and handicapped persons
3,3%/year
Others...
DEPOSIT INTEREST RATE
Term
Deposit Rate
Overnight
3,04%/year
1 week
3,23%/year
2 week
3,5%/year
Others...