VISITORS







Press Release
Updated: 2022-05-10 13:38:30
Housing support loan for implementation of the National target program on socio-economic development of ethnic minority and mountainous regions
Decree No. 28/2022/ND-CP dated April 26, 2022 of the Government on preferential credit policies for implementation of the National target program on socio-economic development of ethnic minority and mountainous regions in the 2021-2030 period, the first phase: 2021 – 2025.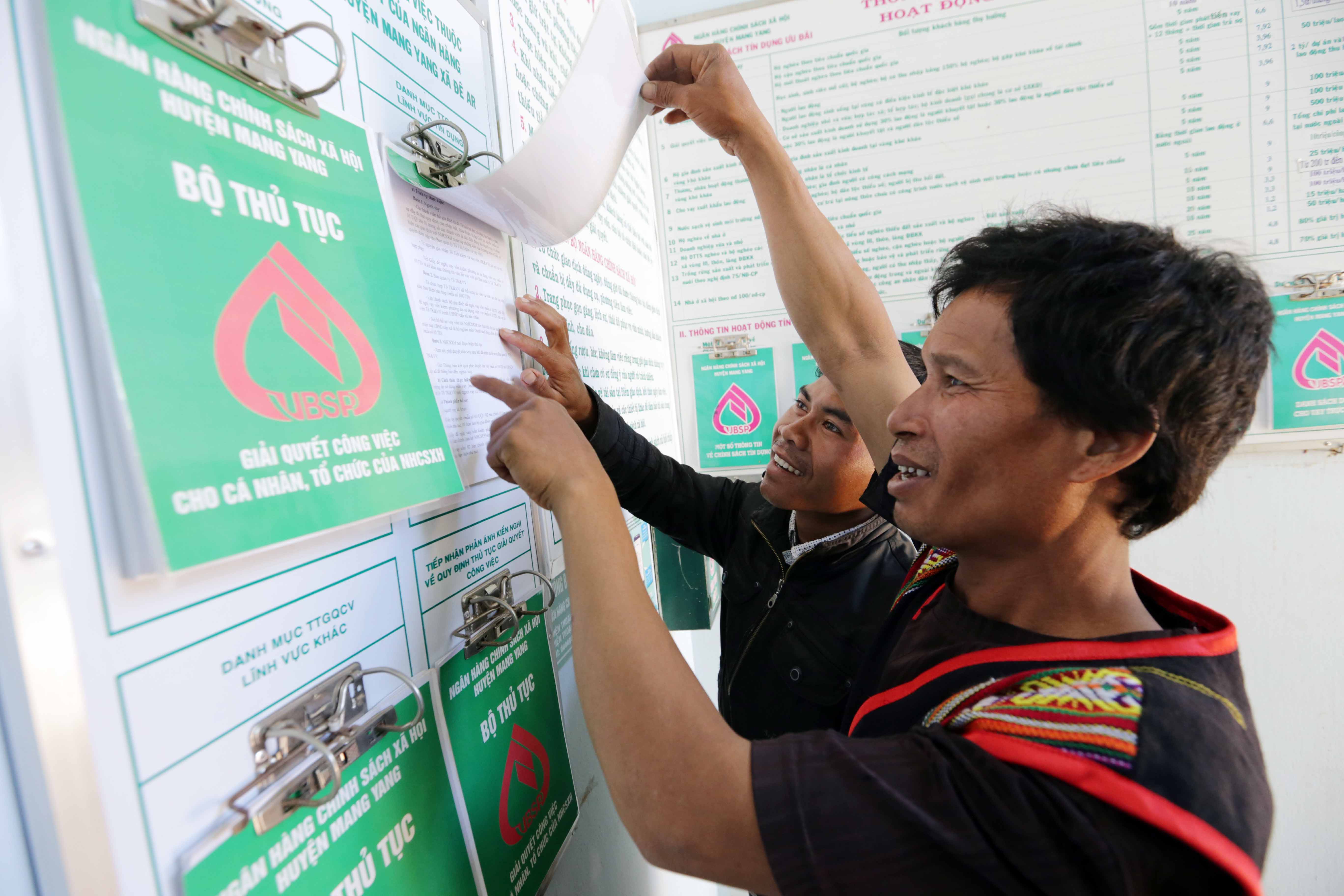 Borrowers of housing support loans include poor ethnic minority households and poor Kinh households that legally reside in communes and villages with extremely difficult conditions in ethnic minority and mountainous regions.
Borrowers must fully meet the following conditions:
- Legally reside in the localities and be included in the list of households eligible for the housing support policy approved by a competent agency.
- The households' representative members for loan must be full eighteen years of age or older and have full civil act capacity as prescribed by law regulations.
- Have a loan borrowing plan in conformity with the loan use purposes.
The loan size is up to 40 million VND/household to cover expenses for building, repair or renovation of houses.
The interest rate shall be 3%/year and the overdue debt interest rate shall be equal to 130% of the loan interest rate.
VBSP and borrowers shall reach an agreement on loan terms but must not exceed 15 years.
Vbsp.org.vn
LENDING INTEREST RATE
Poor Households

Lending to poor households
6,6%/year
Lending to poor households in 64 poor districts as stipulated by the Government Resolution No.30a in 2008
3,3%/year

Near Poor Households

Lending to near poor households
7,92%/year

Students

Lending to disadvantaged students
6,6%/year

People in need of loans for job creation

Lending to business establishments owned by war invalids and handicapped persons
3,3%/year
Others...
DEPOSIT INTEREST RATE
Term
Deposit Rate
Overnight
3,04%/year
1 week
3,23%/year
2 week
3,5%/year
Others...