VISITORS







Social Affairs
Updated: 2016-04-15 14:04:54
The Trade Union of VBSP Head Office offer gifts to children with congenital malformation at Hong Duc Humanitarian Center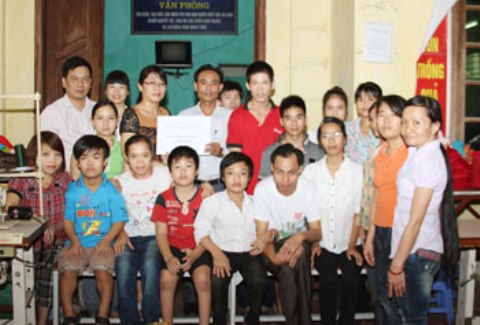 Children are happy to receive gifts from the trade union of VBSP Headquarters
The Trade Union of VBSP Head Office offer gifts to children with congenital malformation at Hong Duc Humanitarian Center
The VBSP trade unionrepresentative has donated VND 10million for the Centerto be active inprocurement ofequipment andsupplies for daily life of the children. The amount is deductedfrom the Social Security Fund which the trade union members contribute in the VBSP Head Office.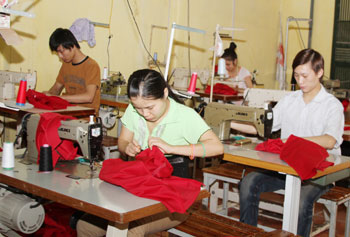 Despite disability they participate in vocational training positively
The Hong Duc Humanitarian Center is the place where provides nurturing andtraining jobs for children with congenital malformation, mostly children of war veterans in nationwide provinces and cities who joined the war against the U.S.army and contaminated chemical toxic. The center is now raising, taking care and training jobs for 60 children from all regions of the whole country.
RP
LENDING INTEREST RATE
Poor Households

Lending to poor households
6,6%/year
Lending to poor households in 64 poor districts as stipulated by the Government Resolution No.30a in 2008
3,3%/year

Near Poor Households

Lending to near poor households
7,92%/year

Students

Lending to disadvantaged students
6,6%/year

People in need of loans for job creation

Lending to business establishments owned by war invalids and handicapped persons
3,3%/year
Others...
DEPOSIT INTEREST RATE
Term
Deposit Rate
Overnight
3,04%/year
1 week
3,23%/year
2 week
3,5%/year
Others...