VISITORS







Exchange visits
Updated: 2020-03-12 08:24:24
VBSP conducted the exposure visit to India on learning digital finance transformation
(VBSP News) MSC Global Consulting Pte Ltd (MSC), with support from the MetLife Foundation, is currently providing technical assistance and advisory services for VBSP to develop Mobile Banking service for the poor and other last-mile populations under the Innovate, Implement, Impact (i3) Program in Vietnam. Therefore, VBSP's team had an exposure visit to India during February 24-28, 2020 to learn experience lessons on digital financial transformation in India.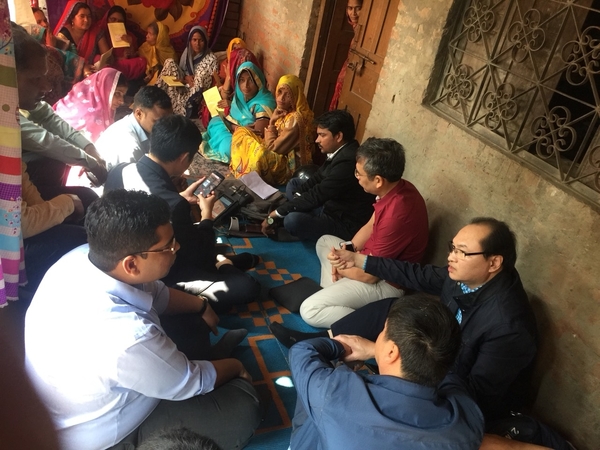 The field visit to understand customers' experience with the use of digital solutions
With the support from MSC, the VBSP's team visited and worked with these organizations including: Eko India Financial Services, Nucleus Software, Satin Creditcare Network Limited, Sonata Finance Private Limited, Margdarshak Financial Services Limited and Utkarsh Small Finance Bank.
The exposure visit helped VBSP's team understand the microfinance model, Small Finance Bank (SFB) model and digital & physical distribution model of Payment Bank; the use of digital solutions in key processes such as customer acquisition, onboarding & training, loan disbursement & collection and portfolio monitoring. Besides, VBSP's team also drew insights into MFI/SFB staff's, agents and customer's experience with the use of digital solutions.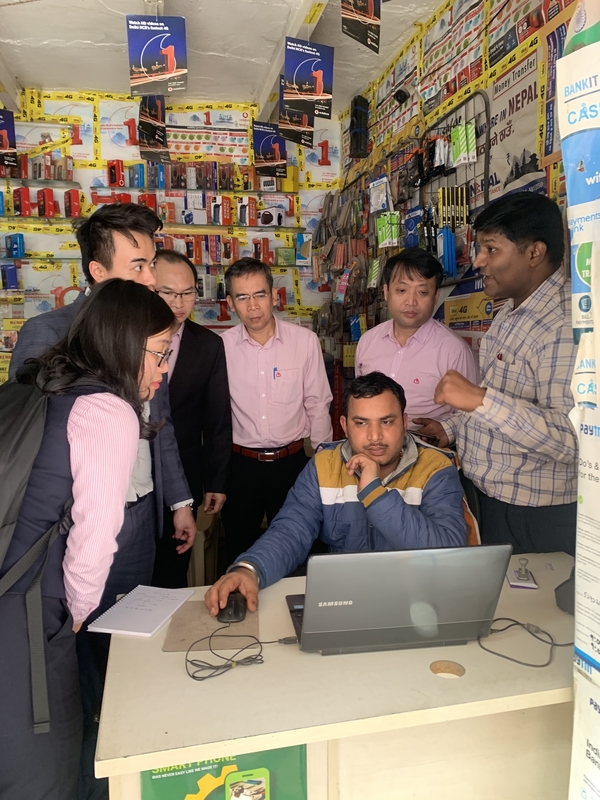 The field visit to understand agents' experience with the use of digital solutions
Eko is a banking agent serving the State Bank of India, ICICI Bank and Yes Bank. Agents will use Eko's application to transact with customers who are not familiar with the mobile banking. The customers will bring cash to the agents to make the transaction. The customers will receive SMS when the transaction is successful. Besides, the company also uses an outsourced call center to collect customer's feedbacks. In particular, Eko manages customer information through ID cards, household registration and fingerprints, the customers can use fingerprints to confirm their transactions. In addition to transactions such as money transfers, withdrawals, the agents can also pay bills and loans for their customers.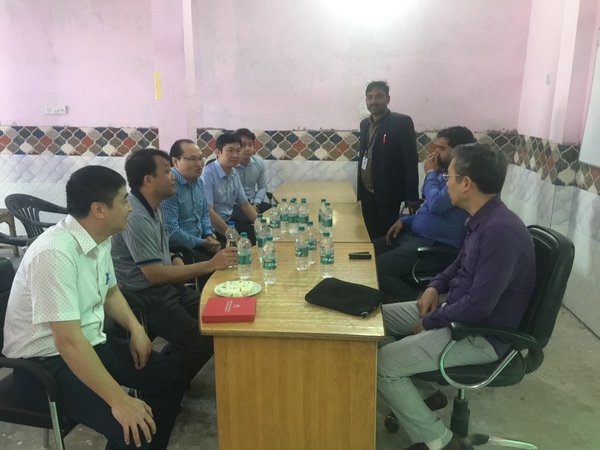 The field visit to understand staff's experience with the use of digital solutions
Nucleus Software is a leading provider of banking products and transactions for the financial services. In 2017, Nucleus Software launched the world's first offline and online digital loan management solution - PaySe for banks and customers. This system will help banks connect branches in rural areas to develop electronic payment and small credit development. PaySe mobile application helps banks and customers manage loans, make quick & simple payments without cash. This solution has a record keeping feature that allows banks and customers to track debt without maintaining a manual record. In addition, customers can use PaySe as an electronic wallet.
Satin Creditcare Network Limited is a microfinance institution, providing microcredit without collateral through responsible community groups including rural, semi-urban and urban women, who have difficulty in accessing official financial service providers in India. The company mainly disburses through customers' bank accounts and limits cash disbursement. In addition, the company can locate its customers on the map, locate the working position of their staff, locate and confirm the activities of the groups and customers such as team meetings, debt collection, and interest collection. Satin's staff mostly use the mobile application to work with customers.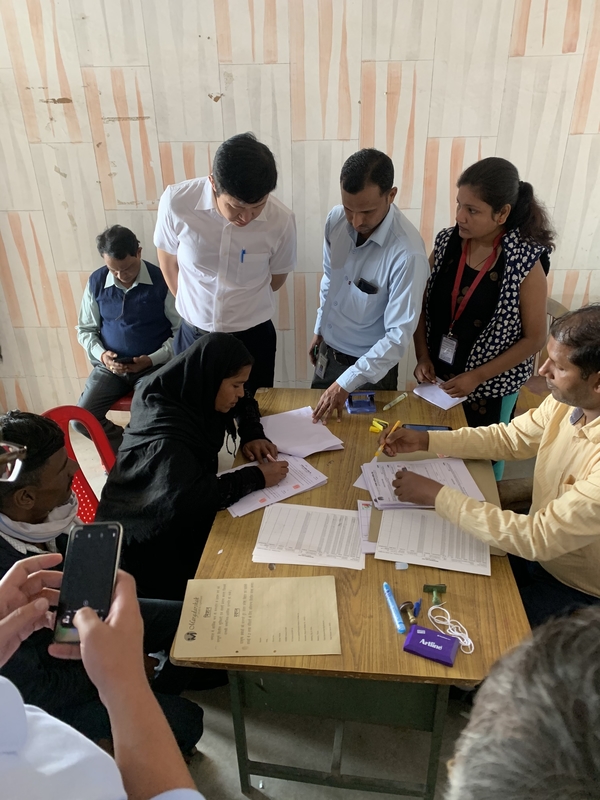 The field visit to understand customers' experience with the use of digital solutions
Sonata Finance Private Limited operates as a microfinance institution, providing individual and group loans for income generation in various areas in India. Currently, the company completely digitizes its management and operations in its branches. The managers and officers only use mobile phone to make transactions. Only the head office has the computer system so the disbursement will take place at the head office, reducing the operation cost.
Utkarsh Small Finance Bank was established in 2009 with the mission of empowering the low-income groups financially. It was developed from a small microfinance institution to a digital bank. The process of automation is very high, even the bank's equipment can scan the financial statements of customers and then draft the appraisal report. The bank also focuses on encouraging customers to make cashless payments by providing digital banking training courses for their customers.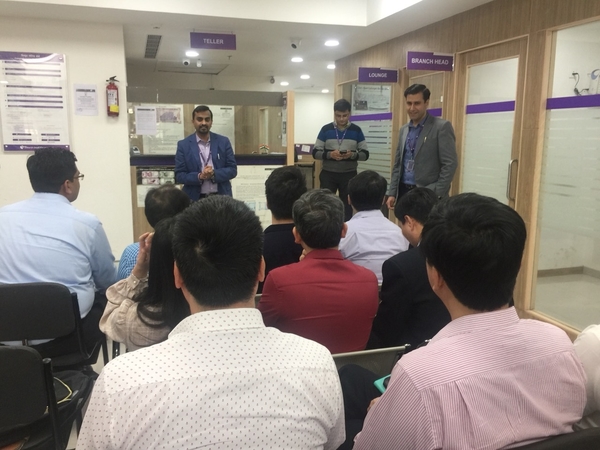 The visit of VBSP's team to Utkarsh Small Finance Bank
Margdarshak Financial Services Limited is a comprehensive financial services provider, providing small loans to disadvantaged households using advanced technologies. All customer information is stored on cloud technology. The company can check customers through the fingerprint connected to the bar code on their ID when connecting to the national data source. In addition, the company uses a multi-function tablet to scan fingerprints, iris scan to verify transactions and has a printer attached to print receipts. The company disburses 100% via bank transfer to reduce the risk of cash transportation. This is also the first organization that customers can pay for multimedia such as cash, cards, transfers via e-wallets of different units.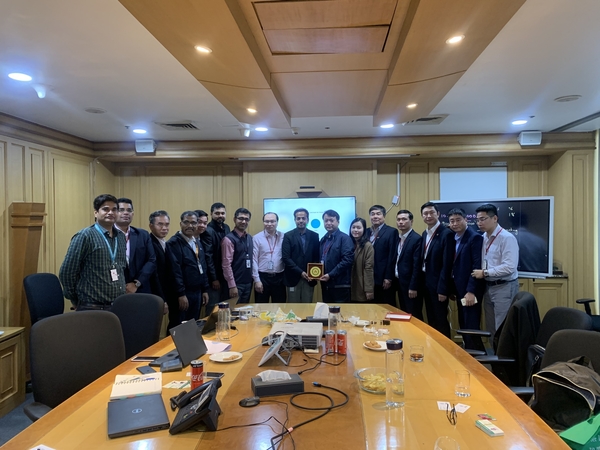 VBSP's team at Nucleus Software's office
VBSP has successfully completed the exposure visit of digital banking services in India. The visit showed that the application of digital banking technology in the financial sector in general and the banking system in particular become more popular in the future. The visit also helped the VBSP's team expand the relationship between VBSP and the financial institutions and banks in India. Thereby, VBSP's team could explore new technology applications in financial services for the poor in India to apply to the VBSP's system.
Thuy Trinh
LENDING INTEREST RATE
Poor Households

Lending to poor households
6,6%/year
Lending to poor households in 64 poor districts as stipulated by the Government Resolution No.30a in 2008
3,3%/year

Near Poor Households

Lending to near poor households
7,92%/year

Students

Lending to disadvantaged students
6,6%/year

People in need of loans for job creation

Lending to business establishments owned by war invalids and handicapped persons
3,3%/year
Others...
DEPOSIT INTEREST RATE
Term
Deposit Rate
Overnight
3,04%/year
1 week
3,23%/year
2 week
3,5%/year
Others...