VISITORS







Press Release
Updated: 2022-01-26 09:49:57
Policy credit contributes to the development of traditional craft
(VBSP News) Currently, there are more than 2,500 traditional craft production households and establishments in Thieu Hoa district (Thanh Hoa), creating jobs for nearly 6,200 workers, the average income is estimated at VND 32 million/person/year, production value is estimated at VND 211 billion/year. To achieve the above results, in addition to the efforts of the government and people and the support of preferential loans from VBSP, many households have favorable conditions to invest, expand production scale and improve product quality, which helps traditional craft develop, contributes to preserving traditional values ​​​​in the locality and promotes the development of the local economy. Dac Chau dry pancake village in Tan Chau commune, Thieu Hoa district is an example.
Khanh Phuong's photojournalism will demonstrate the effectiveness of policy credit to promote the development of craft villages in Thanh Hoa.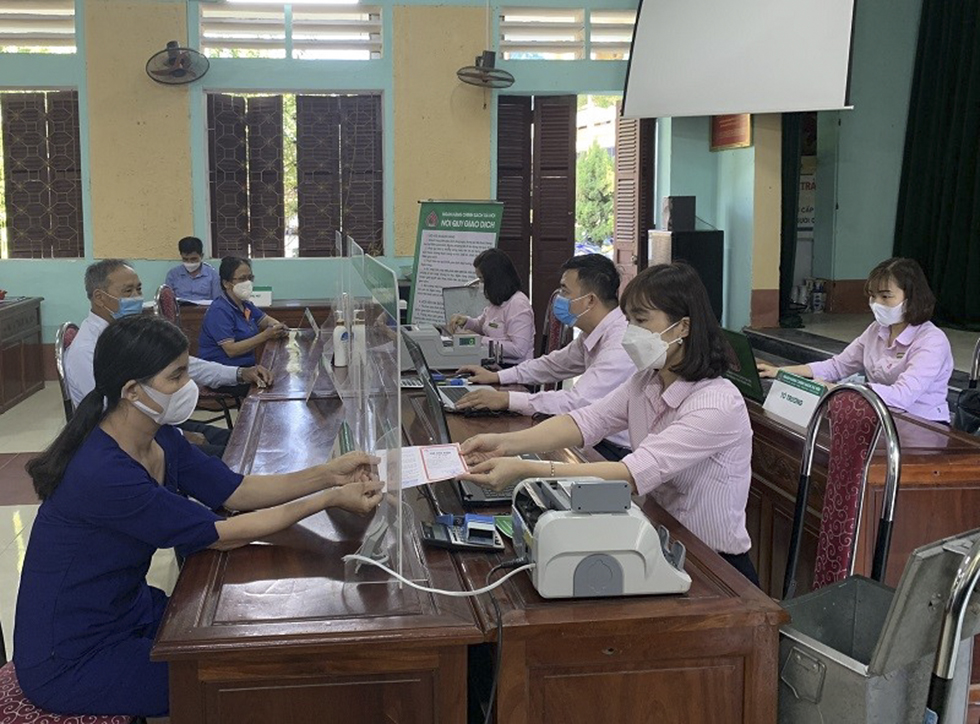 People in Thieu Hoa district receive loan disbursements at Tan Chau commune transaction point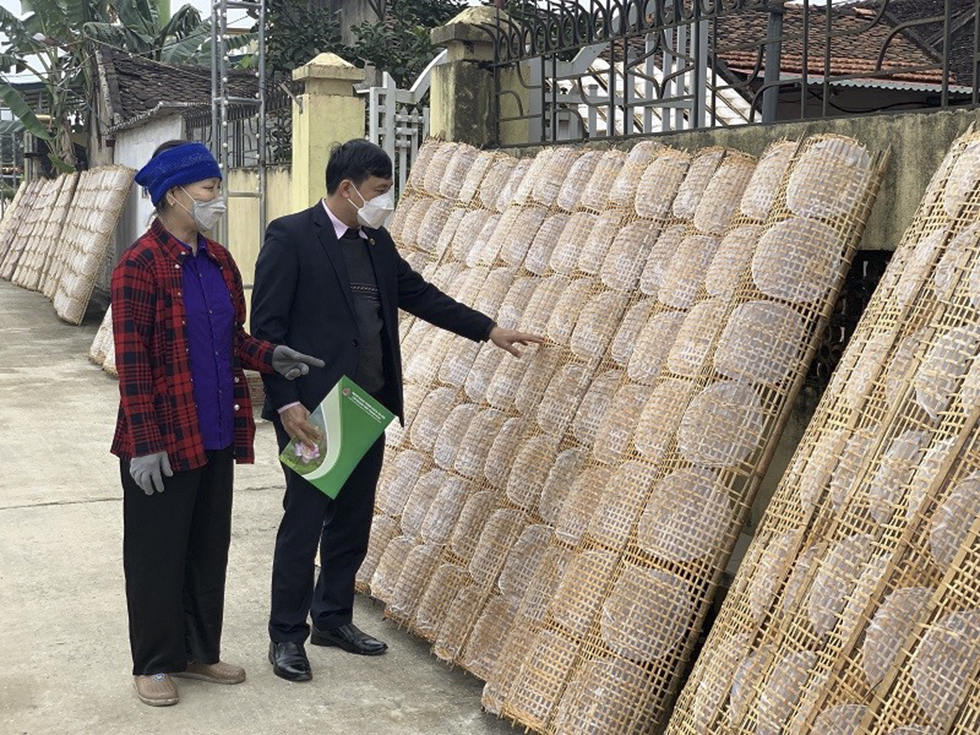 Over the past time, the transaction office of VBSP in Thieu Hoa district has focused on lending programs for poor households, near-poor households, and business and production households in disadvantaged areas, etc. to support people to create jobs, increase income, actively contribute to the restoration and development of traditional craft villages in the locality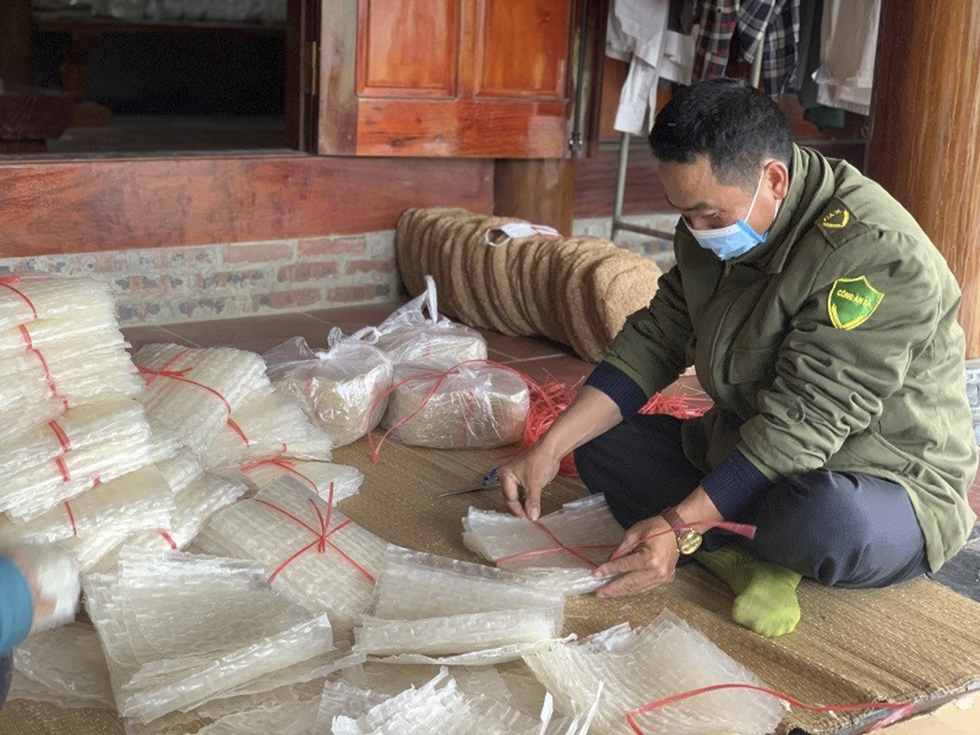 Through the Farmer's Union of Tan Chau commune, customer Tran Cong Pu's family boldly borrowed VND 70 million from the VBSP for job creation to purchase more tools and expand the production scale. Up to now, he has built his own brand, after deducting expenses, his income reaches more than VND 20 million/month and creates seasonal jobs for many local workers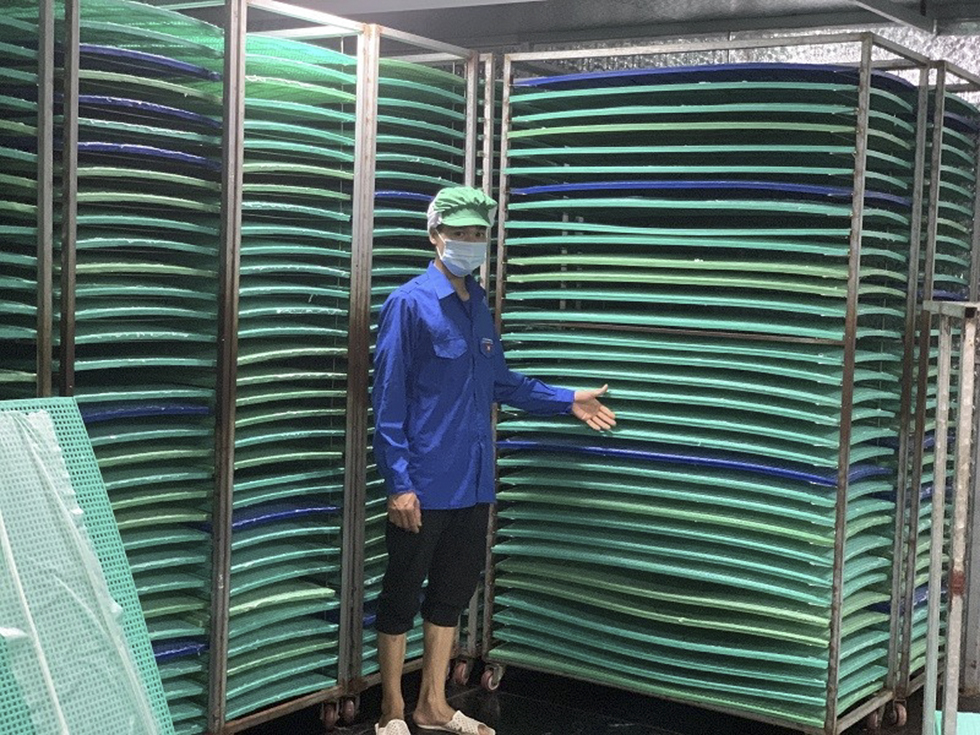 Taking advantage of the preferential capital of VBSP, many households in Dac Chau dry pancake village have invested in modern machinery to develop their traditional craft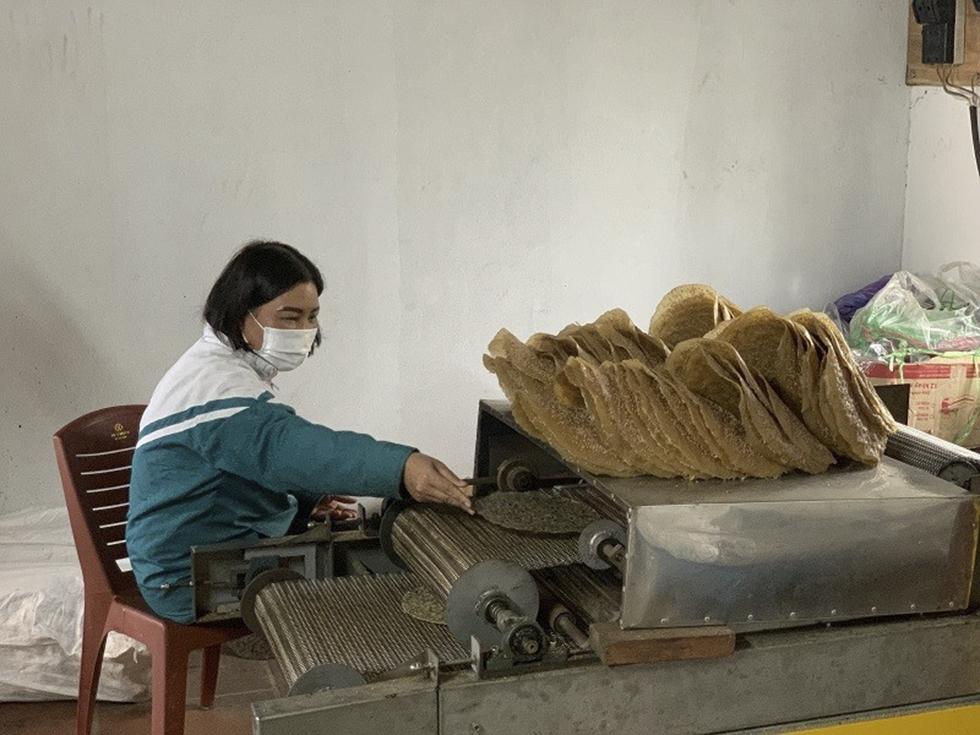 Customer Nguyen Thi Giang's family in Dac Chau 2 village, Tan Chau commune was loaned VND 70 million by the transaction office of VBSP in Thieu Hoa district for job creation to invest in buying an automatic toaster. Giang's rice paper production facility is creating jobs for nearly 10 workers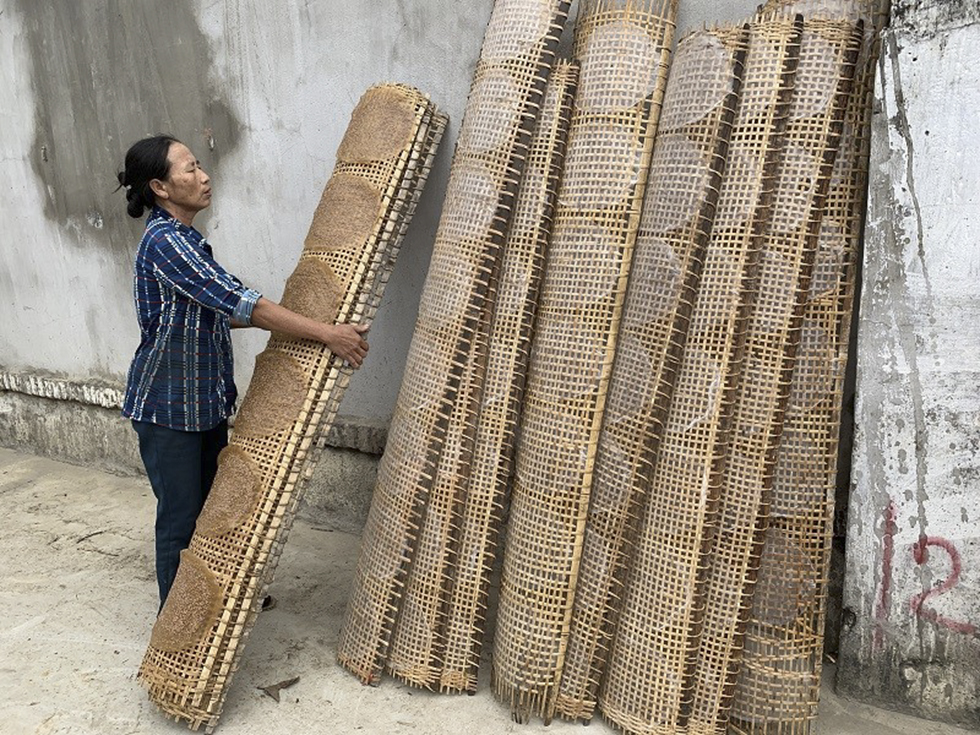 On the days near Tet holiday, all the roads, gardens, and alleys are used as places to dry pancakes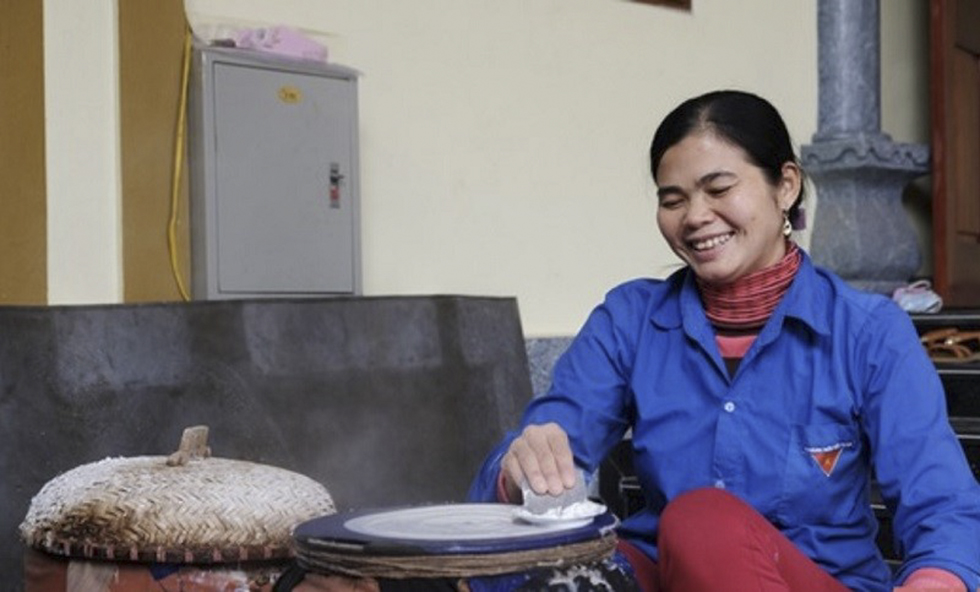 If you want to have round, thin, beautiful, and delicious rice paper rolls, the cook must be evenly coated, the amount of dough is just right, and the steaming time is just enough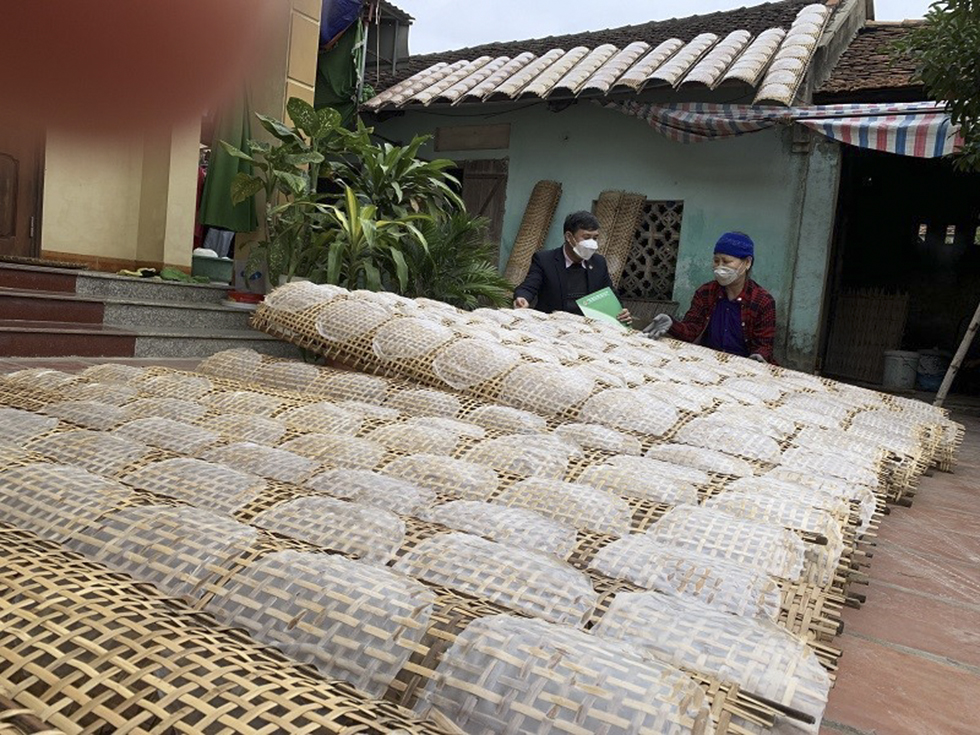 Most households borrow VBSP's loans and use them for the right purposes and in line with their business and production needs. Borrowers pay interest and principal on time according to the bank's regulations
vbsp.org.vn
LENDING INTEREST RATE
Poor Households

Lending to poor households
6,6%/year
Lending to poor households in 64 poor districts as stipulated by the Government Resolution No.30a in 2008
3,3%/year

Near Poor Households

Lending to near poor households
7,92%/year

Students

Lending to disadvantaged students
6,6%/year

People in need of loans for job creation

Lending to business establishments owned by war invalids and handicapped persons
3,3%/year
Others...
DEPOSIT INTEREST RATE
Term
Deposit Rate
Overnight
3,04%/year
1 week
3,23%/year
2 week
3,5%/year
Others...