VISITORS







News & Events
Updated: 2020-03-18 11:23:16
VBSP develops digital financial service based on IT technology modernization
VBSP has researched and developed information technology applications to diversify products and services and improve operational efficiency, specifically: Upgrading the Core banking system to meet each arising transaction and delivery Translate; deploying SMS banking services; on-going investment of Mobile banking platform to provide more effective transaction channels with customers.
To date, VBSP has launched the SMS banking service for the poor and other disadvantaged groups in 63 provinces nationwide in order to inform customers' account balances (loan, savings), loans repayment schedule, overdue debt transfer, policy credit information.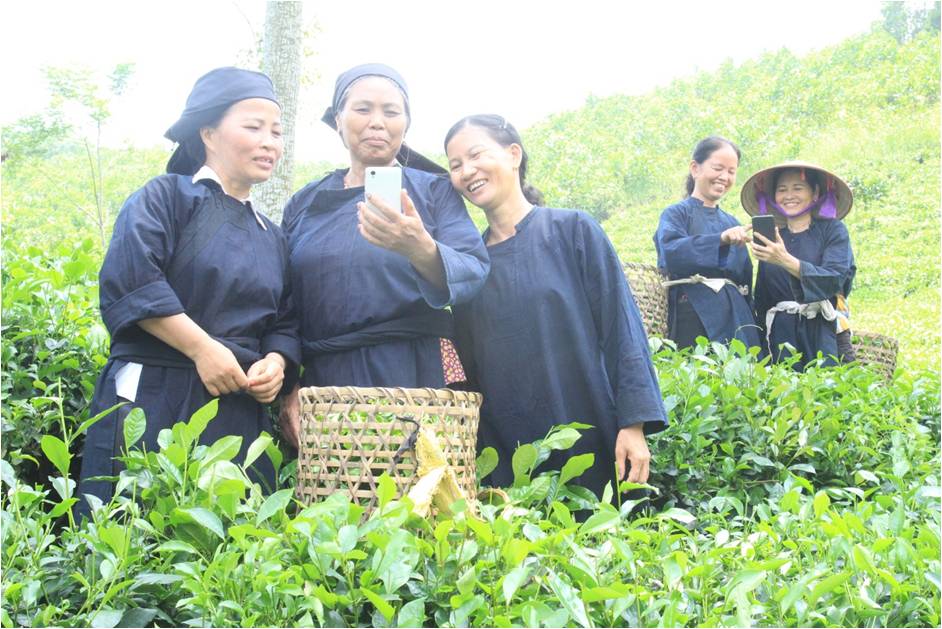 The ethnic women are viewing the SMS banking service in Thai Nguyen province
Moreover, VBSP are developing the mobile banking service to provide for the poor, low-income populations and women to access other add-on services such as money transfer, savings deposit, bill payment, insurance etc in the coming time.
LENDING INTEREST RATE
Poor Households

Lending to poor households
6,6%/year
Lending to poor households in 64 poor districts as stipulated by the Government Resolution No.30a in 2008
3,3%/year

Near Poor Households

Lending to near poor households
7,92%/year

Students

Lending to disadvantaged students
6,6%/year

People in need of loans for job creation

Lending to business establishments owned by war invalids and handicapped persons
3,3%/year
Others...
DEPOSIT INTEREST RATE
Term
Deposit Rate
Overnight
3,04%/year
1 week
3,23%/year
2 week
3,5%/year
Others...