VISITORS







News & Events
Updated: 2020-03-18 11:14:37
VBSP altogether prevent against Corona virus disease (COVID-19)
(VBSP News) In the Vientam Bank for Social Policies (VBSP), the health and safety of both the customers and the staff are always our top priority. With the complicated situation of the Corona virus disease, we have been urgently implementing preventive measures to protect the safety of our customers and the whole community.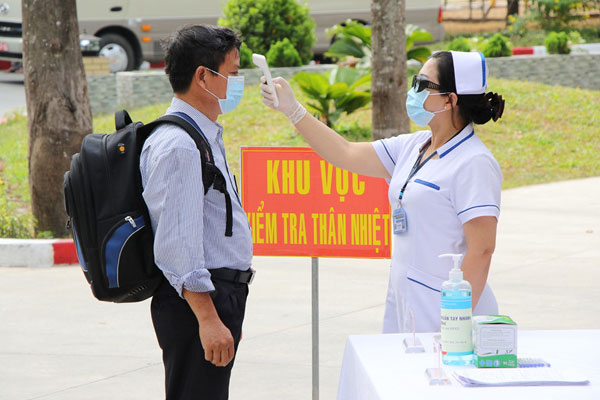 Do not require customers to remove personal protective equipment before entering the transaction points. In the event that a customer must be identified, as soon as the employee has completed the required identification procedures, the customer may wear personal protective equipment.
Spraying disinfect entire workplace weekly.
Updating contact information of provincial/municipal Health Departments where VBSP transaction points and the nearest health facilities are assigned to receive COVID-19 patients according to the Ministry of Health's official notice.
At VBSP headquarters, all officers, workers and customers will be checked body temperature and used antiseptic hand sanitizer daily before coming in. Besides, wearing mask is encouraged in crowded places.
The organization of meetings, conferences and seminars is also limited within the COVID-19 outbreak.
LENDING INTEREST RATE
Poor Households

Lending to poor households
6,6%/year
Lending to poor households in 64 poor districts as stipulated by the Government Resolution No.30a in 2008
3,3%/year

Near Poor Households

Lending to near poor households
7,92%/year

Students

Lending to disadvantaged students
6,6%/year

People in need of loans for job creation

Lending to business establishments owned by war invalids and handicapped persons
3,3%/year
Others...
DEPOSIT INTEREST RATE
Term
Deposit Rate
Overnight
3,04%/year
1 week
3,23%/year
2 week
3,5%/year
Others...