VISITORS







PHOTO ARTICLE
Updated: 2023-03-13 15:52:16
Improve policy credit quality through the model of Savings and Credit groups
(VBSP News) The model of savings and credit groups (SCGs) is established to gather the poor and other vulnerable groups who have borrowing demand from VBSP for improving business and production. The SCGs purpose is aimed at group member helping altogether, sharing experience lessons in production, observing loan use and repayment reminders. Ly Nhan district transaction office of Ha Nam province VBSP branch has conducted several measures for improving the network of quality of SCGs, contributing to better policy credit for the poor and other disadvantaged groups.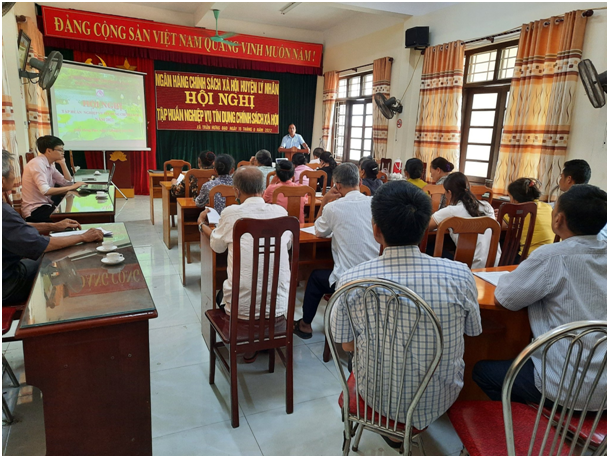 Ly Nhan district VBSP held training classes on policy credit management for SCGs leaders and mass organizations in Tran Hung Dao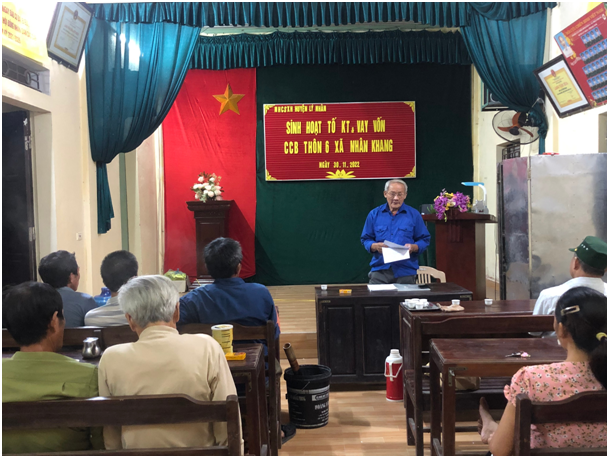 01 monthly SCG meeting of war veteran members in hamlet 5, Nhan Khang commune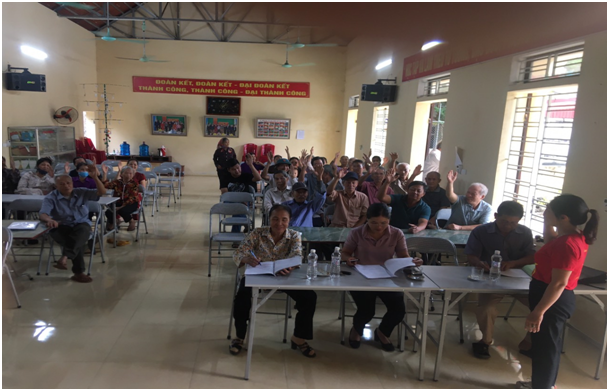 01 monthly SCG meeting of women union in Chi Tru hamlet, Hop Ly commune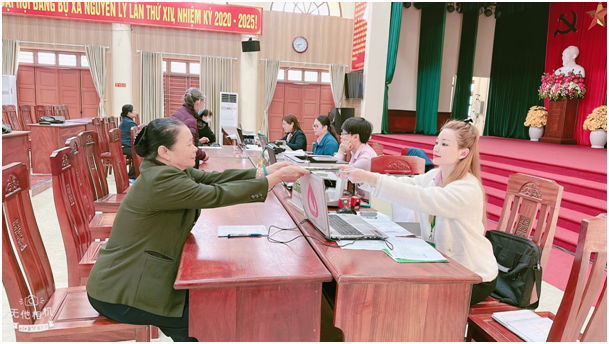 VBSP fix-dated transaction points is allocated in 100% communes in Ly Nhan district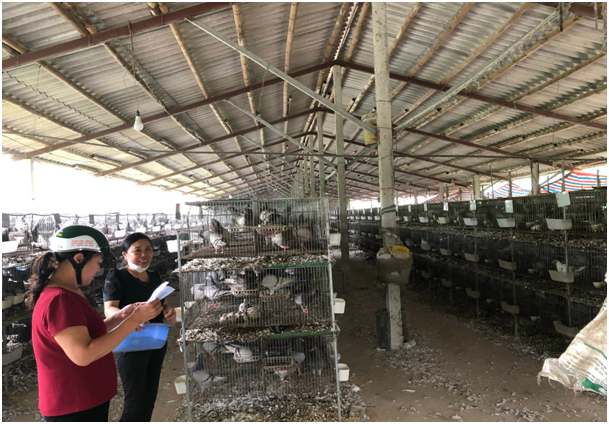 Household Bui Van Nam borrow loans for investing chicken farming to bring about more income in Trung Tien hamlet, Cong Ly commune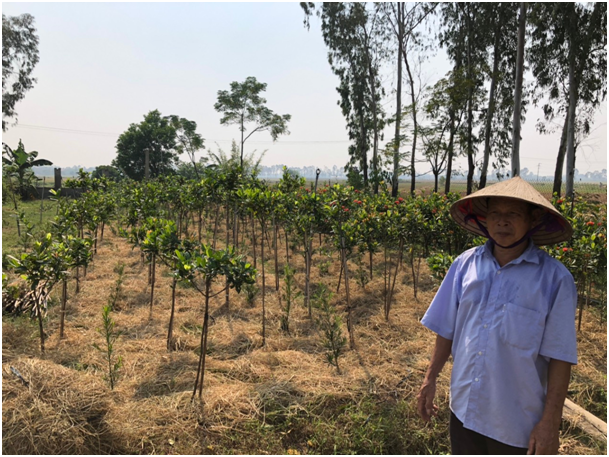 Thanks to poilcy credit schemes from VBSP, residents have opportunities for livelihood improvement in Ly Nhan district
Ly Nhan
LENDING INTEREST RATE
Poor Households

Lending to poor households
6,6%/year
Lending to poor households in 64 poor districts as stipulated by the Government Resolution No.30a in 2008
3,3%/year

Near Poor Households

Lending to near poor households
7,92%/year

Students

Lending to disadvantaged students
6,6%/year

People in need of loans for job creation

Lending to business establishments owned by war invalids and handicapped persons
3,3%/year
Others...
DEPOSIT INTEREST RATE
Term
Deposit Rate
Overnight
3,04%/year
1 week
3,23%/year
2 week
3,5%/year
Others...