VISITORS







News & Events
Updated: 2020-12-04 09:07:09
Effective implementation preferential credit in Khanh Hoa province
(VBSP News) Recently, VBSP in Khanh Hoa province has cooperated with mass organizations at all levels to disseminate and propagate the policies of the Party and State on policy credit, which promptly convey preferential loans to a suitable object. Thereby, it was helping the poor households and other policy beneficiaries have favourable conditions for economic development and legitimate enrichment.
The preferential credit has supported more than 9,500 turns of poor, near-poor and post poor households. At the same time, the policy credit also created jobs for over 1,500 workers. More than 1,800 students with difficult circumstances have accessed loans to study. Moreover, over 2,600 households had borrowed the construction and installation of clean water and toilet works and more than 170 households had built houses to settle down in their karma. In addition, nearly 2,500 households in disadvantaged areas borrow capital for production and business, etc. In consequence, it has contributed to reducing the rate of poor and near-poor households to 6.74% and 8.02%, in turn.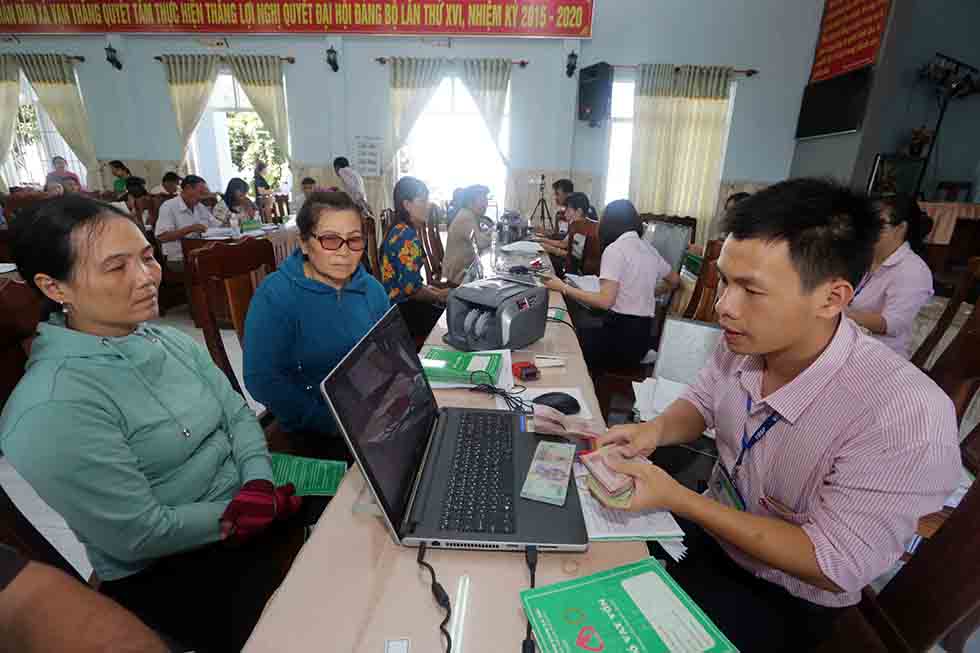 Poor households in Van Thang commune had been lent by VBSP at commune transaction point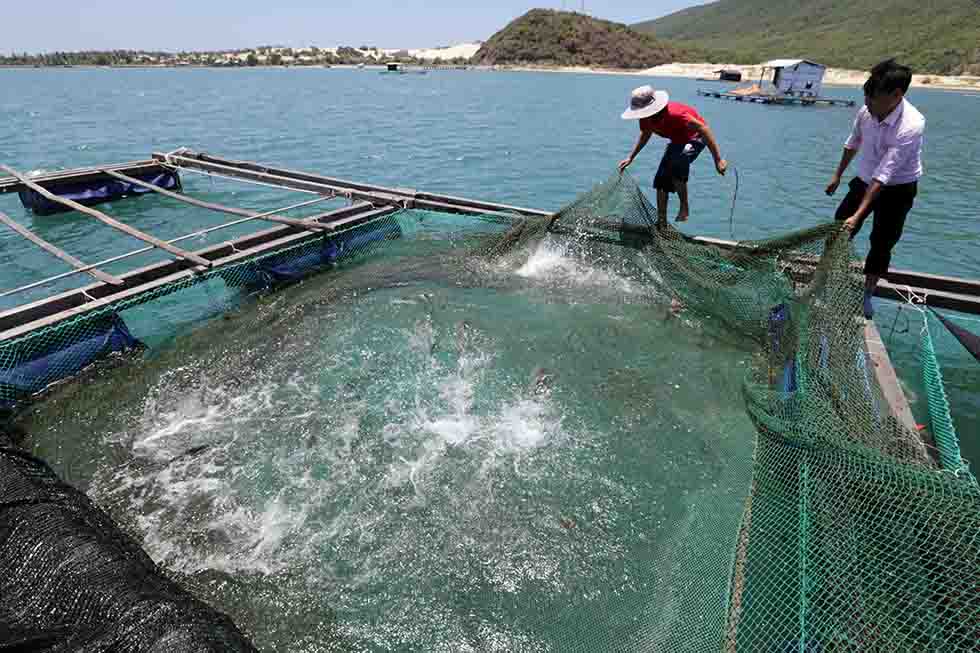 Due to a loan of VND 50 million from programs for business and production households in disadvantaged areas, Tran Thi Gai's family in Van Thanh commune (Van Ninh district) has purchased fishing gear and built fish cages, which created a significant economic impact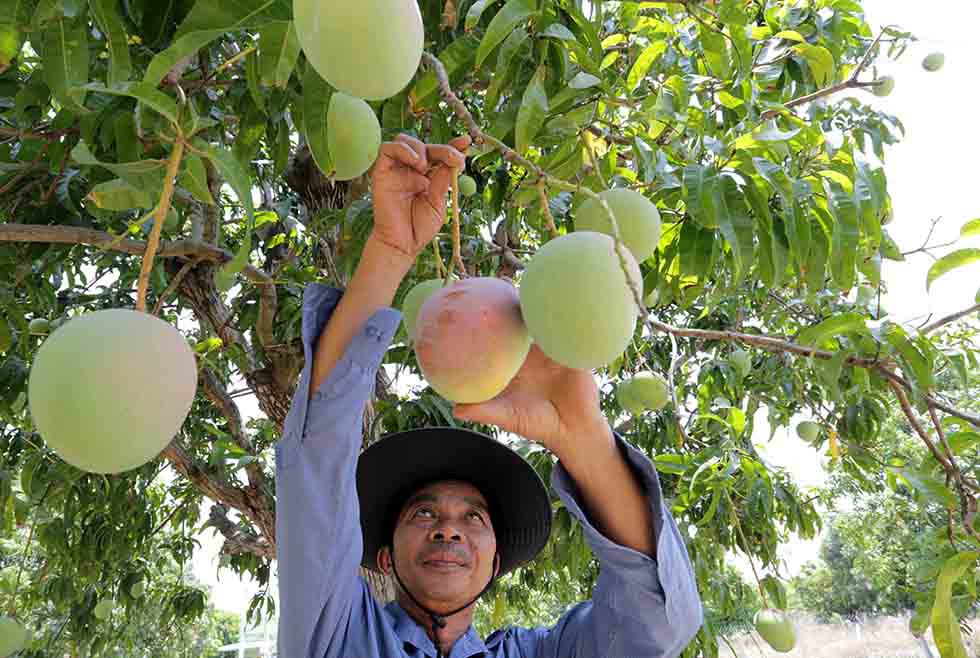 Le Luu Hai's family in Trai Gieng 2 village, Cam Hiep Tay commune, Cam Ranh city borrowed VND 100 million from the credit to create jobs, which he renovated nearly 1000m² of mango, livestock and poultry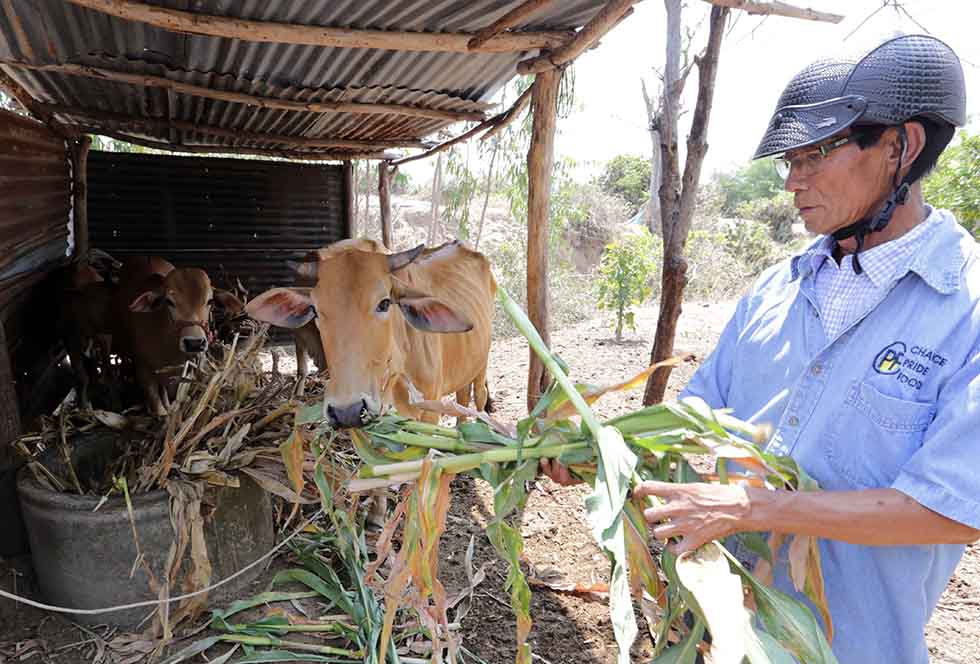 With a loan of VND 50 million from the job creation program, Nguyen Van Trung family in Cam Phuc Nam ward invested in raising breeding cows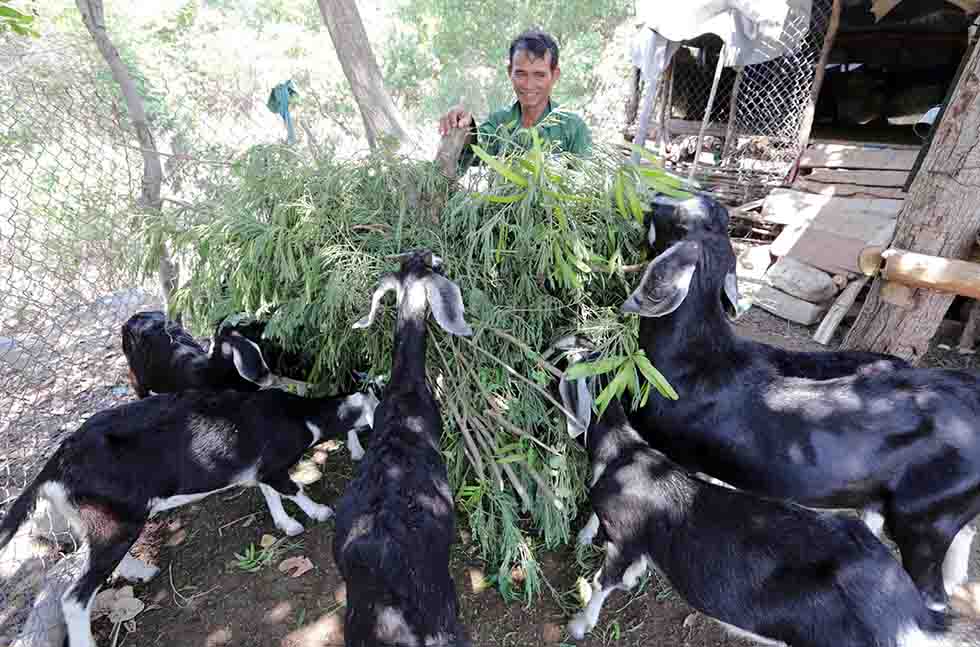 Taking advantage of the preferential loans for ethnic minority households, Mang Tu, who belong to the Raglai ethnic group in Cam Phuc Nam ward, renovated the hilly garden to plant trees and raise goats, bringing stable income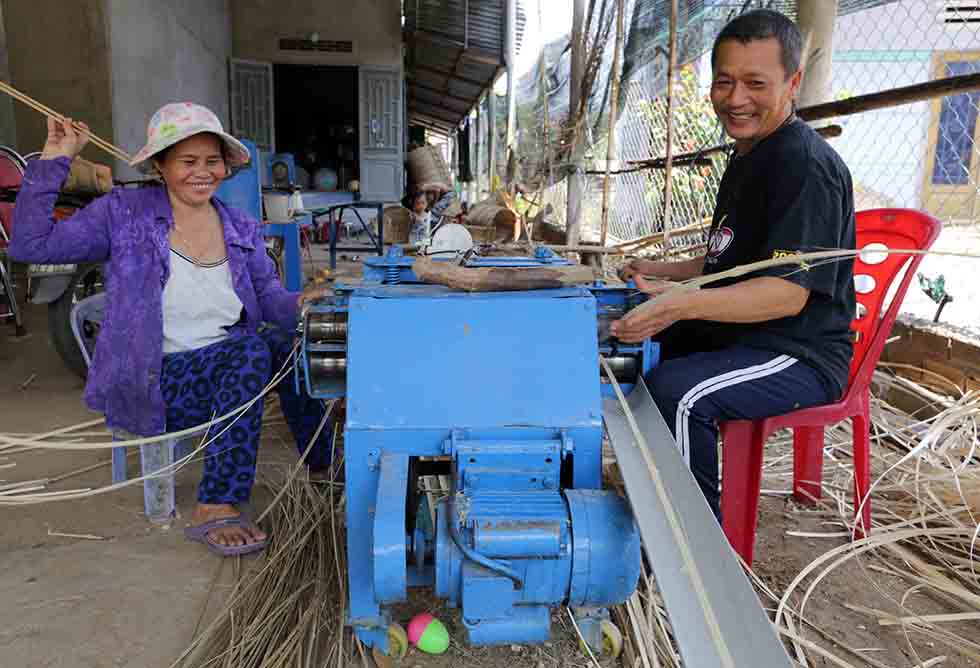 .
With a loan of VND 50 million and many other supports, Hoa Thuy - basket knitting in Suoi Cat village, Cam Hiep Nam commune has brought machinery and materials for craft knitting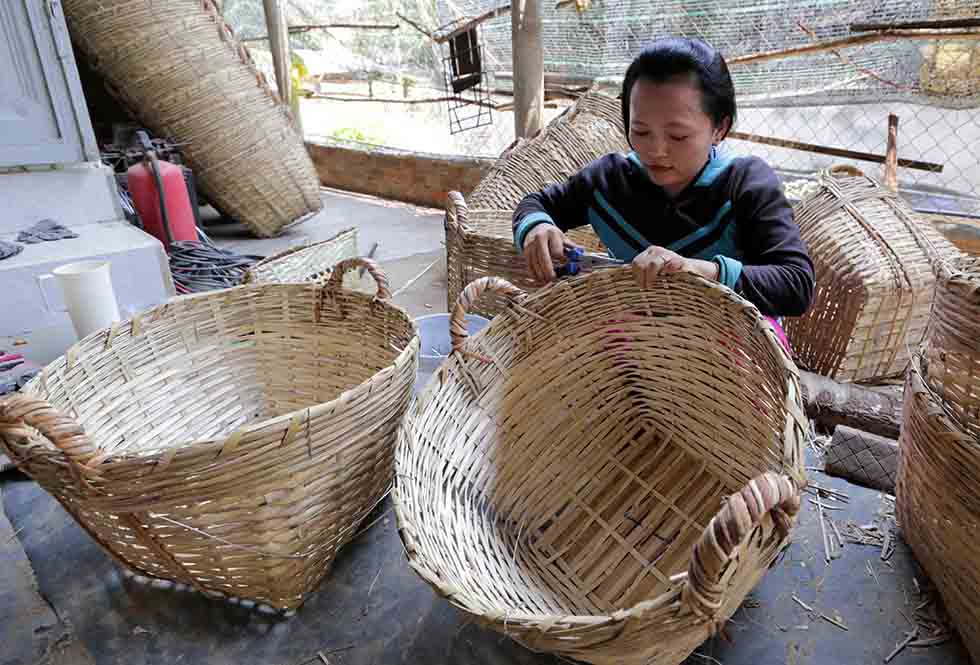 The business has also created stable jobs for many workers in the region.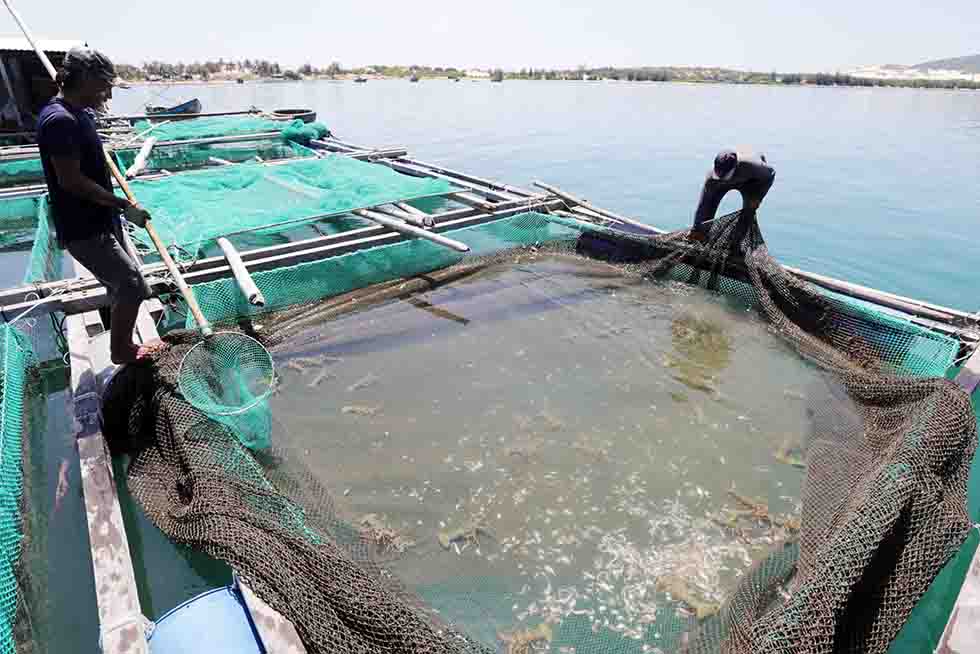 Tran Van Chau in Van Thanh commune, Van Ninh district borrowed VND 100 million from the post-poor households program to invest in cages to raise lobster and fish.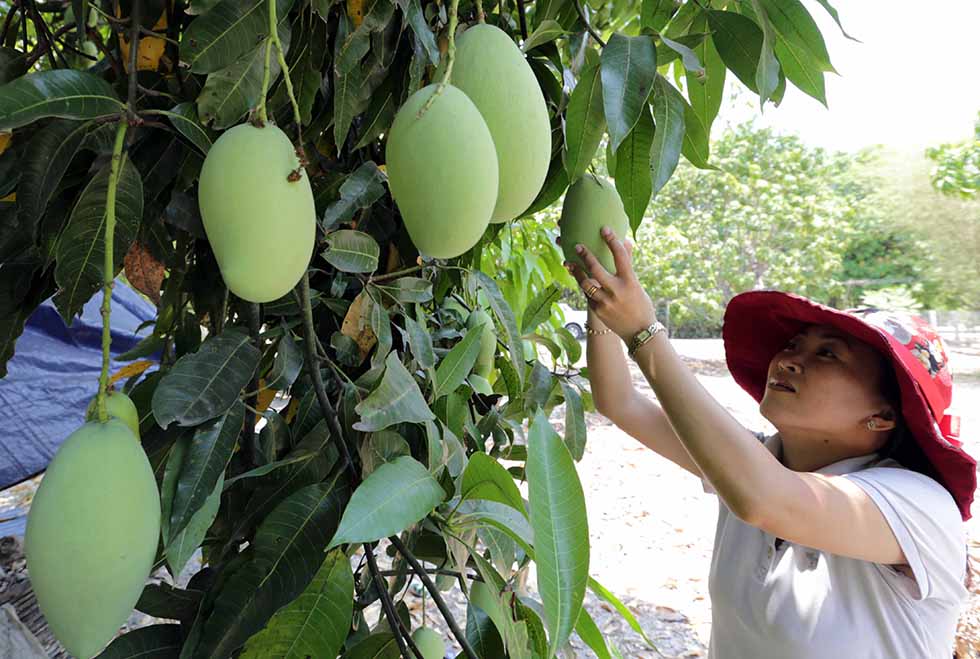 The poor households in Cam Lam district borrowed from the policy credit to plant mango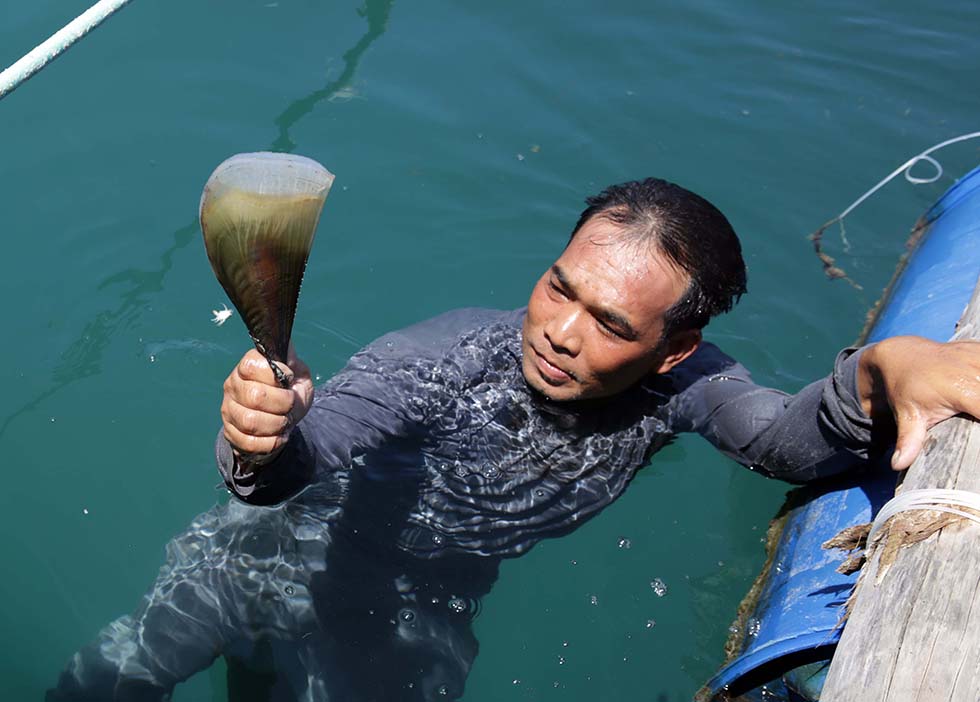 The preferential credit has helped hundreds of households in Van Ninh district to have the capital to develop aquaculture and fishing
vbsp.org.vn
LENDING INTEREST RATE
Poor Households

Lending to poor households
6,6%/year
Lending to poor households in 64 poor districts as stipulated by the Government Resolution No.30a in 2008
3,3%/year

Near Poor Households

Lending to near poor households
7,92%/year

Students

Lending to disadvantaged students
6,6%/year

People in need of loans for job creation

Lending to business establishments owned by war invalids and handicapped persons
3,3%/year
Others...
DEPOSIT INTEREST RATE
Term
Deposit Rate
Overnight
3,04%/year
1 week
3,23%/year
2 week
3,5%/year
Others...