VISITORS







News & Events
Updated: 2020-06-09 10:58:32
Hanoi: 11,470 female households escaped from poverty thanks to VBSP's loans
(VBSP News) On May 28, Hanoi Women's Union held a conference to review entrustment activities with Vietnam Bank for Social Policies (VBSP) for the period of 2015-2019 and provided loan training to women officers in 30 districts, towns and communes.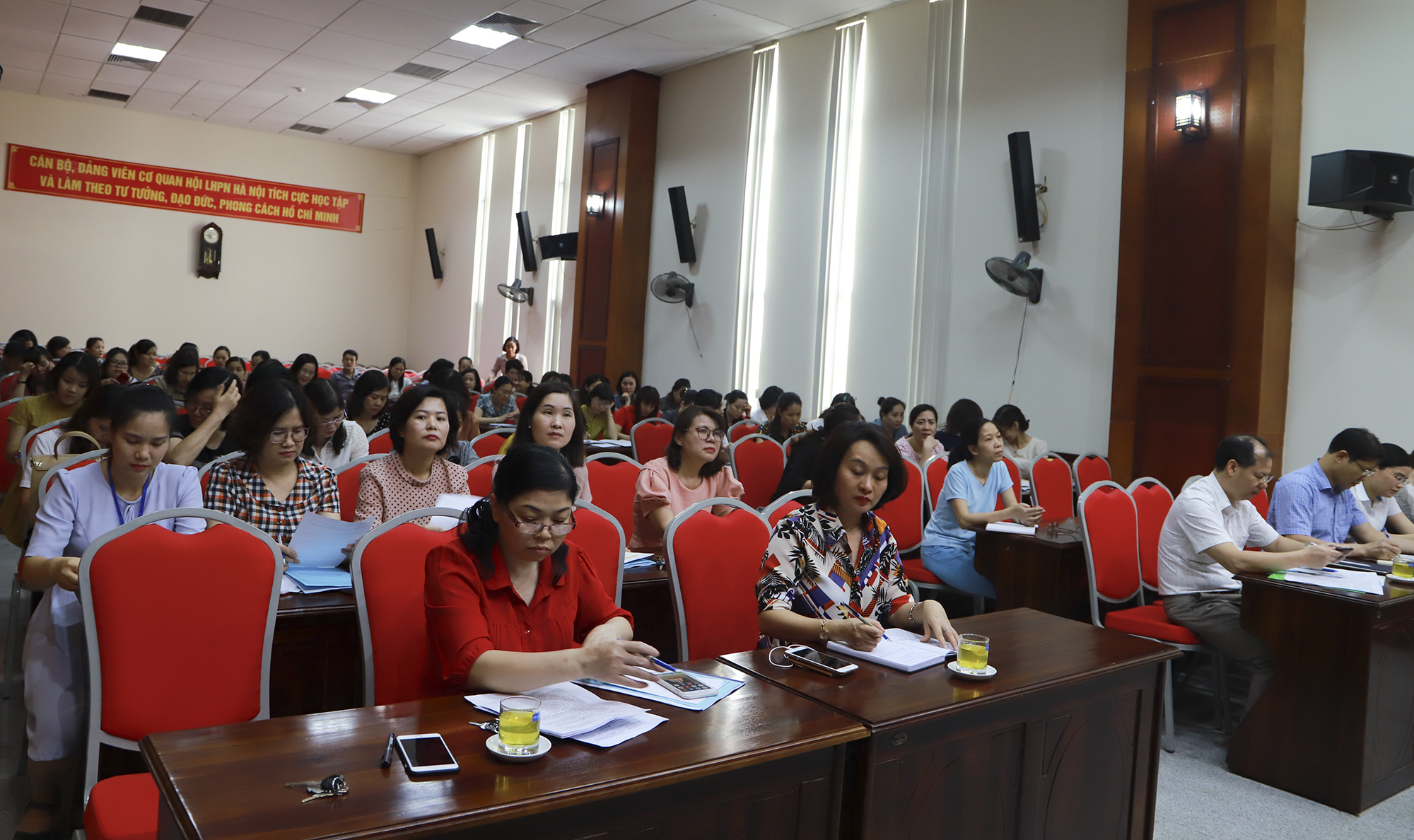 Conference on entrustment activities between VBSP and Hanoi Women's Union
With the efforts of the Women's Union at all levels and the close coordination with VBSP, lending entrustment activities have become more and more effective.
By the end of 2019, Hanoi Women's Union had 3,925 savings and credit groups, 131,733 households borrowed loans from 14 schemes with total outstanding loans of VND 4,730 billion, including loans for poor households, near poor households, newly escaped from poverty households, disadvantaged students, clean water & rural sanitation and job creation.
After 5 years, along with many other resources, VBSP's financial services have contributed to helping 11,470 women households get out of poverty, creating jobs for more than 25,000 workers with stable incomes; supporting disadvantaged pupils and students in study expenses; building, repairing and upgrading rural clean water and environmental sanitation works.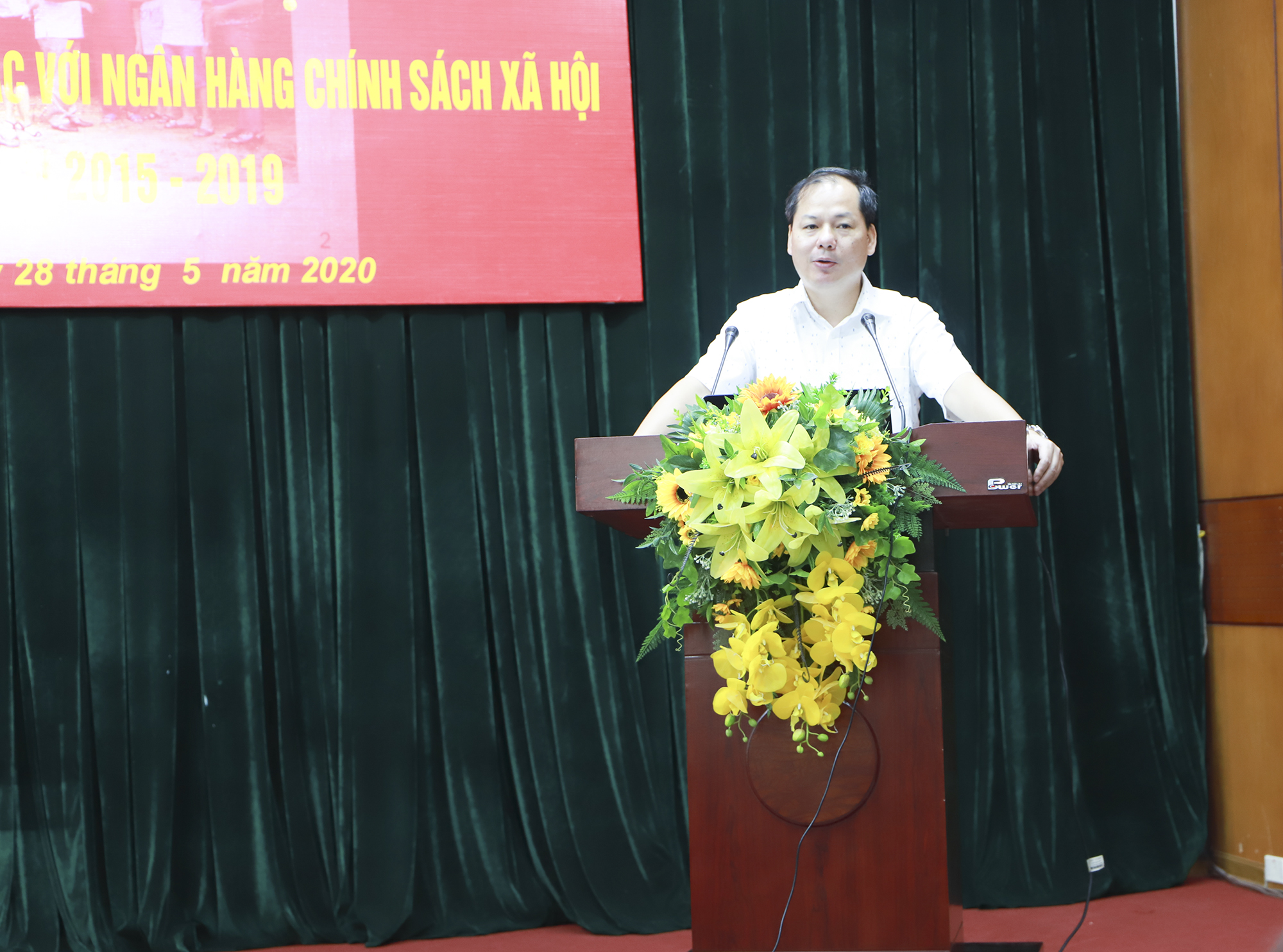 Mr. Pham Van Quyet, Deputy Director of VBSP branch in Hanoi spoke at the conference
At the conference, Mr. Pham Van Quyet, Deputy Director of VBSP branch in Hanoi, acknowledged the outstanding results in the entrustment activities of VBSP and Hanoi Women's Union. The Women's Union has also made more positive and effective contributions than other organizations, in which, bad debt accounted for only 0.03%, lower than the general level of the whole branch (0.04%).
Ms. Pham Thi Thanh Huong, Vice President of Hanoi Women's Union Hanoi said: "In recent years, VBSP's activities show the increasing support for women in terms of quantity and quality. Through the cooperation with VBSP, the Women's Union not only entrusted loans for economic development, but also attracted them in joining the activities of the union. Besides, the officers of the union have been more active and creative in their work and movement. As a result, many women members have escaped from poverty, contributing positively to the development of socio-economy, hunger eradication, poverty reduction and new rural construction in the city.
phunuvietnam.vn
LENDING INTEREST RATE
Poor Households

Lending to poor households
6,6%/year
Lending to poor households in 64 poor districts as stipulated by the Government Resolution No.30a in 2008
3,3%/year

Near Poor Households

Lending to near poor households
7,92%/year

Students

Lending to disadvantaged students
6,6%/year

People in need of loans for job creation

Lending to business establishments owned by war invalids and handicapped persons
3,3%/year
Others...
DEPOSIT INTEREST RATE
Term
Deposit Rate
Overnight
3,04%/year
1 week
3,23%/year
2 week
3,5%/year
Others...