VISITORS







News & Events
Updated: 2021-01-27 08:56:00
Brings a warm spring to people nationwide
(VBSP News) When holiday season comes, everyone wishes to welcome a warm New Year, reunite with family and relatives, together to welcome a peaceful and happy new year. With that desire, the Trade Union at all levels of VBSP organized an annual charity programme is demonstrating the commitment to supporting the community for a better Vietnam.
The Trade Union gave gifts to border officers and soldiers of Bat Xat district (Lao Cai)
On the occasion of the Tet holiday 2021, the Trade Union of State Bank, which visited, gave gifts and implemented a social security program in Bat Xat district. In particular, the delegation awarded 1,380 gifts to poor households in 8 upland communes, border areas of the district. At the same time, they supported VND 3 billion to build a cultural house with shelter floods for A Mu Sung commune and donating VND 700 million to build flagpole manager house in Lung Po. Moreover, they also donated nearly VND 1 billion to support the construction of the interdisciplinary workstation to control the Covid-19 epidemic in the border area of Bat Xat district and supported VND 150 million for cadres and soldiers at three border posts of Y Ty, A Mu Sung and Trinh Tuong. The total value welfare program implementation is more than VND 6.2 billion.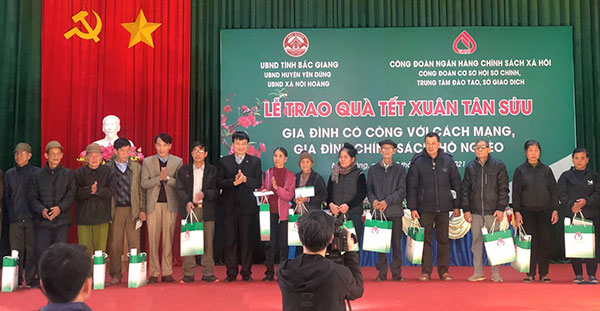 Along with the Trade Union of the bank industry, the grassroots trade unions at all levels in the VBSP are actively implementing welfare programs on the occasion of Tet holiday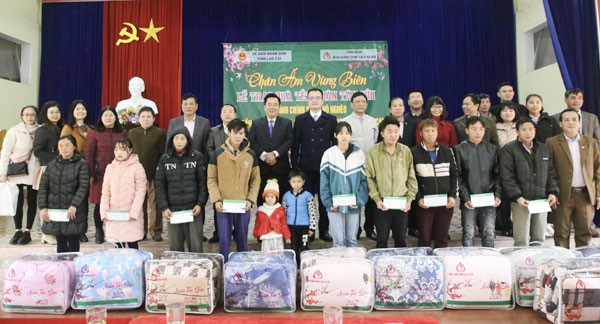 There are 265 gifts has been given for poor households and people with meritorious services in Noi Hoang commune, Yen Dung district (Bac Giang)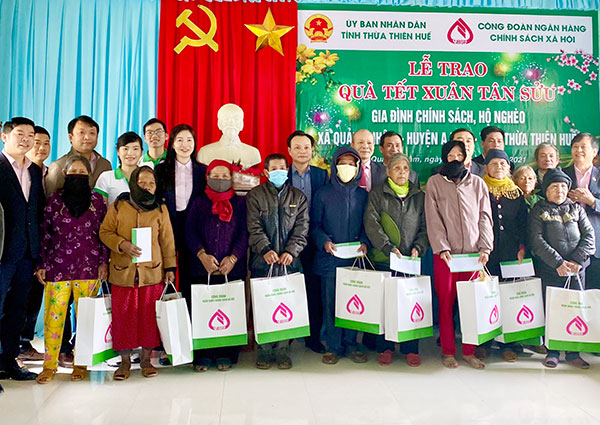 The Trade Union of VBSP awarded 300 gifts in Muong Khuong district (Lao Cai) to encourage and support families with difficult circumstances in order to celebrate a warm and happy Tet holiday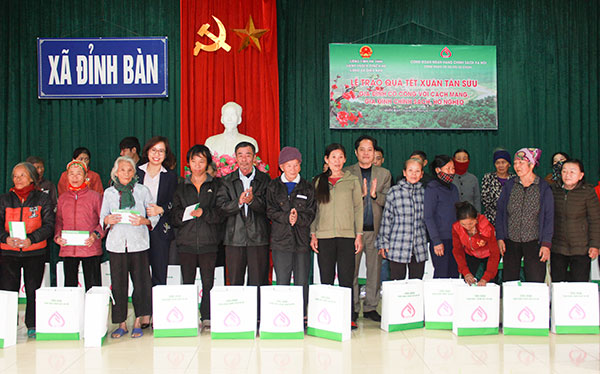 In Thua Thien Hue province, 300 poor households and policy beneficiaries in Quang Nham commune, A Luoi district received meaningful gifts from VBSP. Each gift set worth VND 700,000 (including a gift bag worth VND200,000 and VND 500,000 in cash)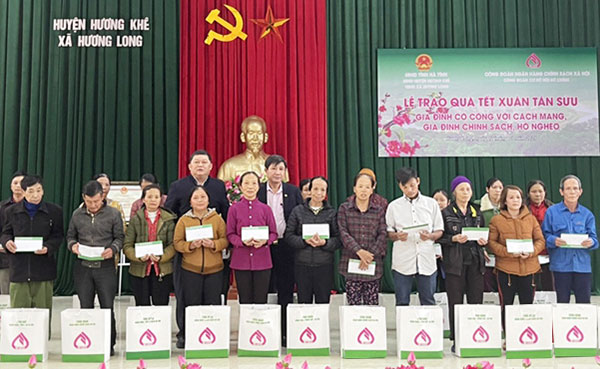 150 gifts were given to families with meritorious services to the revolution, poor households and families severely damaged by the floods of October 2020 in Dinh Ban commune, Thach Ha district (Ha Tinh)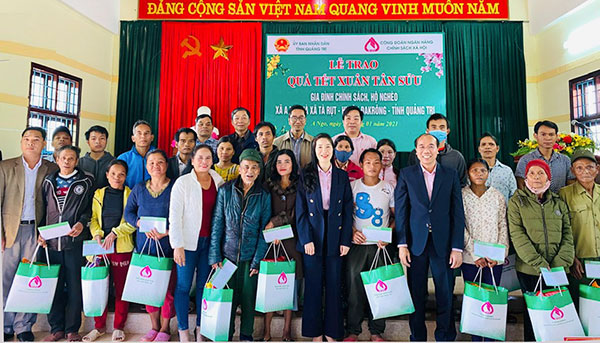 TheTrade Union of VBSP branch in Ha Tinh province also awarded 150 gifts to policy families, families with meritorious services to the revolution, poor households in Huong Long commune, Huong Khe district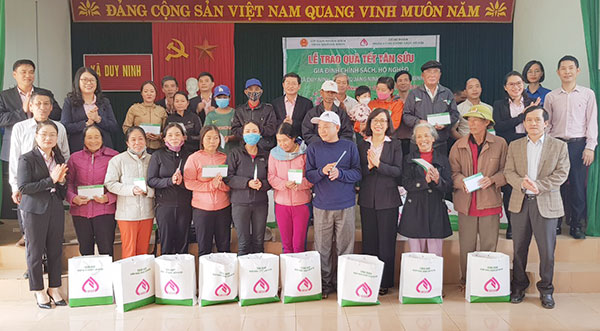 In Quang Tri province, VBSP's Trade Union awarded 300 gifts to poor households and policy families in two communes A Ngo and Ta Rut (Dak Rong district) to help the poor households have a warm Tet holiday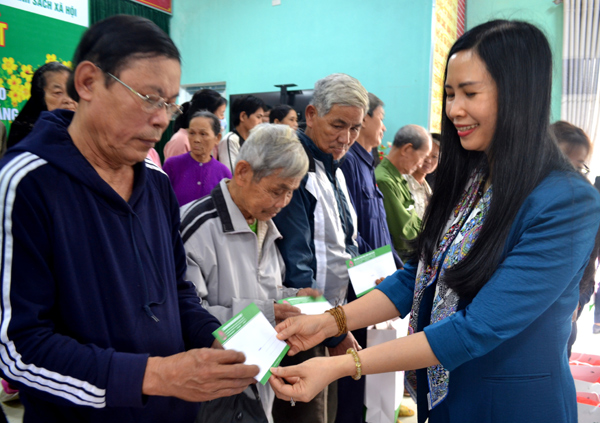 VBSP's Trade Union visited and presented 150 gifts to people in flooded areas in Duy Ninh commune, Quang Ninh district (Quang Binh)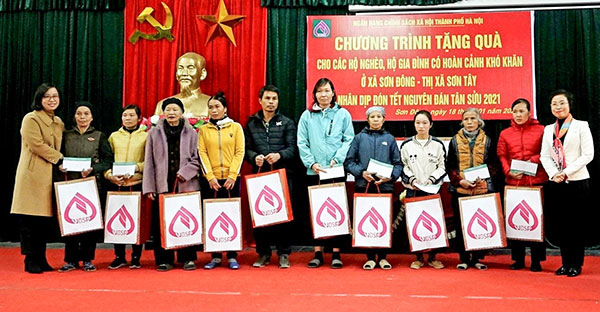 In Quang Nam, VBSP's Trade Union visited and gave 150 gifts to poor households and policy families in Dai Dong commune, Dai Loc district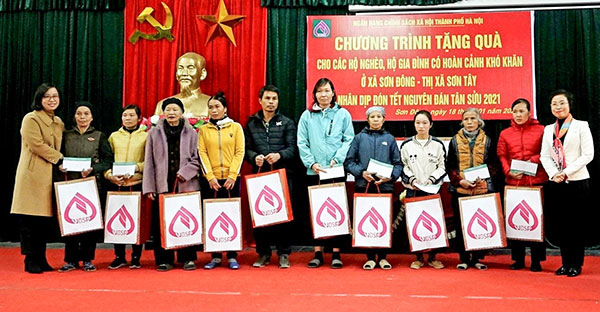 The VBSP's Trade Union in Hanoi awarded 105 gifts to families with meritorious services to the revolution, policy families and poor households in Son Tay town and Phu Xuyen district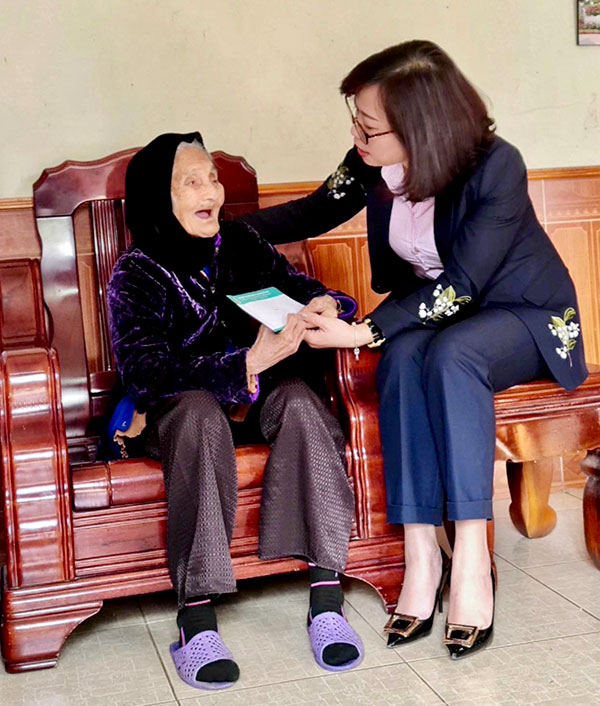 They also visited and presented to five Vietnamese heroic mothers in Soc Son district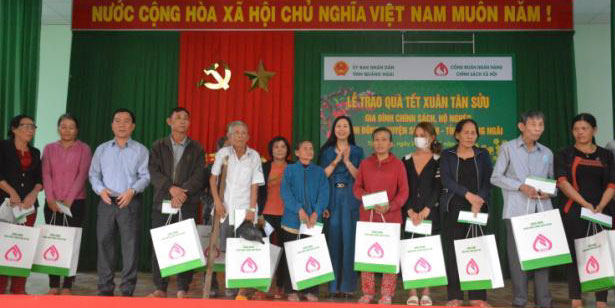 In Quang Ngai, VBSP's Trade Union gave meaningful gifts to 300 policy households and poor households in Tinh Dong and Tinh Hiep communes
Vbsp.org.vn
LENDING INTEREST RATE
Poor Households

Lending to poor households
6,6%/year
Lending to poor households in 64 poor districts as stipulated by the Government Resolution No.30a in 2008
3,3%/year

Near Poor Households

Lending to near poor households
7,92%/year

Students

Lending to disadvantaged students
6,6%/year

People in need of loans for job creation

Lending to business establishments owned by war invalids and handicapped persons
3,3%/year
Others...
DEPOSIT INTEREST RATE
Term
Deposit Rate
Overnight
3,04%/year
1 week
3,23%/year
2 week
3,5%/year
Others...