VISITORS







News & Events
Updated: 2023-09-05 14:09:48
Policy Bank of Lao PDR visited Vietnam Bank for Social Policies
(VBSP News) The delegation of Nayoby Bank (NBB- the Policy Bank of Lao PDR) led by its Deputy General Director Khamonh CHANSULIMATH recently visited and worked with Vietnam Bank for Social Policies. Receiving and working with the delegation were VBSP Deputy General Director Huynh Van Thuan; managers from VBSP headquarters and Ho Chi Minh City, Binh Thuan and Ba Ria- Vung Tau branches of VBSP.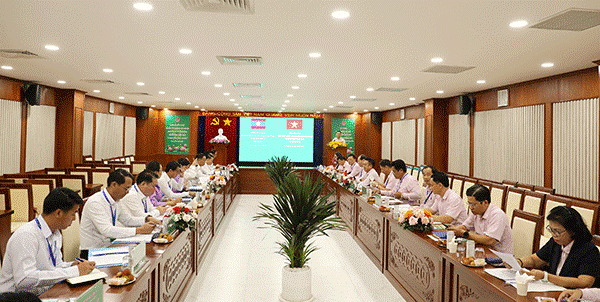 The welcome meeting between VBSP and NBB
Speaking at the welcome meeting, VBSP Deputy General Director Huynh Van Thuan highly appreciated the strong cooperative relationship between VBSP and NBB in recent times and hopes that through this exposure visit, NBB will get more experiences from VBSP to be able to apply it in practice at NBB, contributing to supporting NBB to improve the quality of operations in the coming time, as well as contributing to the restructuring of NBB in the future.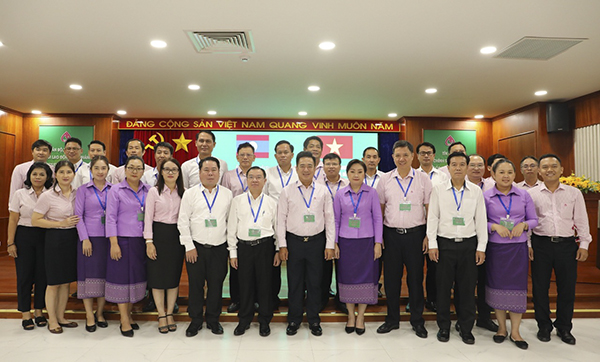 NBB delegation and VBSP
On behalf of the NBB Delegation, NBB Deputy General Director Khamonh CHANSULIMATH thanked VBSP for the warm welcome. Deputy General Director of NBB said that over the past 13 years, since the two banks established a cooperative relationship in 2010. With experience from VBSP, NBB has adjusted applied it in practice and significantly improved operational efficiency, especially improving the loan quality and customer service through the model of transaction at localities. NBB hopes that in the coming time, it will continue to receive experience sharing from VBSP at the central level and branch level to continue improving its operations.
During the visit of NBB, VBSP has shared experiences in the fields of organizational structure, management, administration, training, risk management, credit program management mechanism, consolidation of credit programs and improve credit quality, mechanisms and policies on capital mobilization, accounting - treasury, payment services, internal audit, application of information technology to the operation of the bank etc.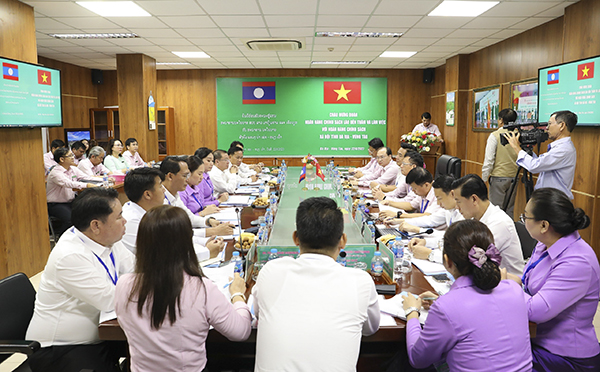 NBB visited VBSP branch in Ba Ria - Vung Tau province
The NBB delegation visited Long Son Commune Transaction Point, Vung Tau City (Ba Ria-Vung Tau) and was very impressed with the credit quality here, with no overdue debt for 8 consecutive years.
During this visit, NBB will visit and work at VBSP branches in Ba Ria - Vung Tau and Binh Thuan provinces to discuss directly with entrusted mass organizations and Savings and Credit groups and customers of VBSP, to have objective comments on the activities and roles of VBSP.
Phan Anh
LENDING INTEREST RATE
Poor Households

Lending to poor households
6,6%/year
Lending to poor households in 64 poor districts as stipulated by the Government Resolution No.30a in 2008
3,3%/year

Near Poor Households

Lending to near poor households
7,92%/year

Students

Lending to disadvantaged students
6,6%/year

People in need of loans for job creation

Lending to business establishments owned by war invalids and handicapped persons
3,3%/year
Others...
DEPOSIT INTEREST RATE
Term
Deposit Rate
Overnight
3,04%/year
1 week
3,23%/year
2 week
3,5%/year
Others...