VISITORS







News & Events
Updated: 2019-01-31 14:41:36
New interest rate for social housing loans down to 3 percent
(VBSP News) The Vietnam Bank for Social Policies (VBSP) interest rate for social housing loans in 2019 will be 3 percent per annum, or 0.25 percent a month, according to a decision just signed by Prime Minister Nguyen Xuan Phuc.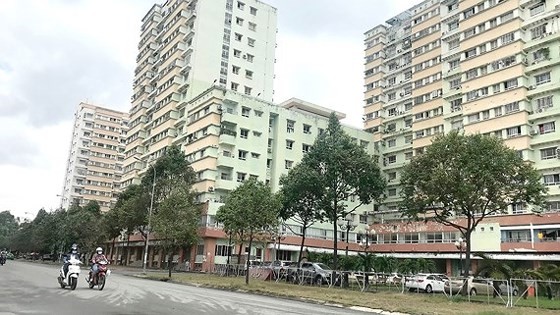 According to the decision, the interest rate will not be lower than loan rates for low-income households to buy houses following the Prime Minister's decision No.33/2015 on policies to support destitute families in the phase 2011-2015. Plus, it can't exceed the interest rate for credit institutions' preferential loans for those eligible for buying, leasing social houses or repairing their houses.
Following the policies, eligible households in need of loan can ask for the maximum of VND25 million from the Vietnam Bank for Social Policies to build or repair the houses.
Maximum loan tenure is 15 years. If customers want to borrow a loan with a shorter term, they can negotiate with lending banks. Borrowers stretch the repayment tenure to five years. From the six years, borrowers must pay at least 10 percent of total loan. The minimum repayment term is 10 years after the first loan is disbursed.
In 2019, of the amount of VND 1,326 billion ($57,154,632) for social housing projects, VND663 billion have been taken from the state budget and haft of the sum has been mobilized by the bank.
According to the government's Decree, the following groups are eligible for loans with preferential interest rates: people with merits to the revolution, low-income people, urban poor or near-poor households, workers working in enterprises both out of and in an industrial zone, military officers, workers under the employment of units under People's Army and People's Public Security, cadres and civil servants.
Source: SGNews
LENDING INTEREST RATE
Poor Households

Lending to poor households
6,6%/year
Lending to poor households in 64 poor districts as stipulated by the Government Resolution No.30a in 2008
3,3%/year

Near Poor Households

Lending to near poor households
7,92%/year

Students

Lending to disadvantaged students
6,6%/year

People in need of loans for job creation

Lending to business establishments owned by war invalids and handicapped persons
3,3%/year
Others...
DEPOSIT INTEREST RATE
Term
Deposit Rate
Overnight
3,04%/year
1 week
3,23%/year
2 week
3,5%/year
Others...