VISITORS







News & Events
Updated: 2018-10-05 14:25:59
All Vietnamese are to have decent houses of their own
(VBSP News) Nguyễn Văn Lý, deputy director general of the Việt Nam Bank for Social Policy, speaks to the newspaper "Countryside Today" about the challenges the bank has faced over the last five months implementing the Government Decree 100/2015 on the National Social Housing Program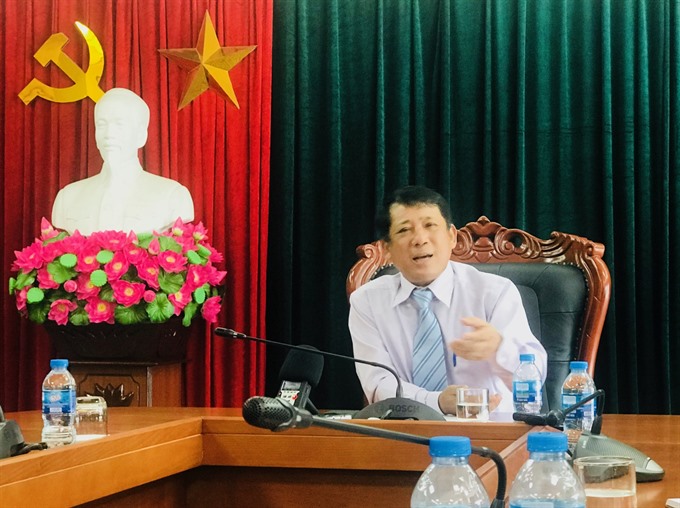 Nguyễn Văn Lý Deputy CEO VBSP talked about lending to low-income persons in the National Social Housing Program — Photo dangcongsan.vn
The Government's Social Housing Project has been implemented since April this year. So how much progress has been made on the implementation?
I should say the Việt Nam Bank for Social Policies (VBSP) has started to lend money to low-income people since April 2018 in accordance with Government Decree 100/2015/NĐ-CP on the development and management of the National Social Housing Program. Beneficiaries of this program include people in the armed forces; government officials and public employees; employees working in industrial parks; poor households or near-poor people living in urban areas.
By now, our bank has launched a big-scale credit program on social housing for all districts and townships nation-wide. So far we have lent out over VNĐ 200 billion (US$8.52 million) to more than 700 beneficiary households in 50 provinces and cities nation-wide.
What are the challenges that the project has faced in the course of its implementation?
The most difficult challenge is the capital disbursement between the borrowers and the local governments. To help solve this problem, we have come up with several solutions, including our decision to allow the apartment's future owner to use their flat/apartment as their mortgage to borrow the money from the VBSP to pay the project owner. However, some future apartment owners still face a problem of acquiring their official residential status when they have not yet moved to their new home. Adding to such a tough requirement, under the Vietnamese law, if anyone wants to have permanent resident status, they must have a house or a place to live in.
Under the current credit law, borrowers must have their book savings or saving accounts in the VBSP. Will you please explain a little about this requirement?
This requirement has been applied in many countries. In those countries, whoever wants to borrow money from the banks for social policies, they have to open their saving books in these banks for at least a period from 5-10 years with a certain amount of money. This method is considered as a revolving credit scheme among members of the credit saving group. In other words, the client will sign a borrowing contract right at the on set of the opening of their saving book with their banks.
So the VBSP has tried to apply this model in Việt Nam. On the other hand, the VBSP has been developing a new program to encourage the clients to deposit their savings in the VBSP for buying their own flat/apartment in the Government Housing program in the future.
According to plan, in 2018 some VNĐ1 trillion (US$42.6 million) will be disbursed, but up to now just about one-fifth of the sum has been disbursed. Do think that disbursement ratio is too slow?
In our opinion, such a disbursement rate is not too slow, in the bank's point of view. However, I'm pretty sure that we'll accomplish our plan. We don't want to have quick disbursement with many flaws. I can say that by now we have not received any complaints from our clients saying that they have met all our required conditions but cannot borrow the money from our bank.
VNS
LENDING INTEREST RATE
Poor Households

Lending to poor households
6,6%/year
Lending to poor households in 64 poor districts as stipulated by the Government Resolution No.30a in 2008
3,3%/year

Near Poor Households

Lending to near poor households
7,92%/year

Students

Lending to disadvantaged students
6,6%/year

People in need of loans for job creation

Lending to business establishments owned by war invalids and handicapped persons
3,3%/year
Others...
DEPOSIT INTEREST RATE
Term
Deposit Rate
Overnight
3,04%/year
1 week
3,23%/year
2 week
3,5%/year
Others...