VISITORS







News & Events
Updated: 2021-03-19 08:52:32
Promulgating multidimensional poverty levels applicable during 2022-2025
(VBSP News) During 2022 -2025, Vietnam will apply the new promulgating multidimensional poverty levels according to Decision 07/2021/NĐ-CP of Government. This Decision will take effect on March 15, 2021.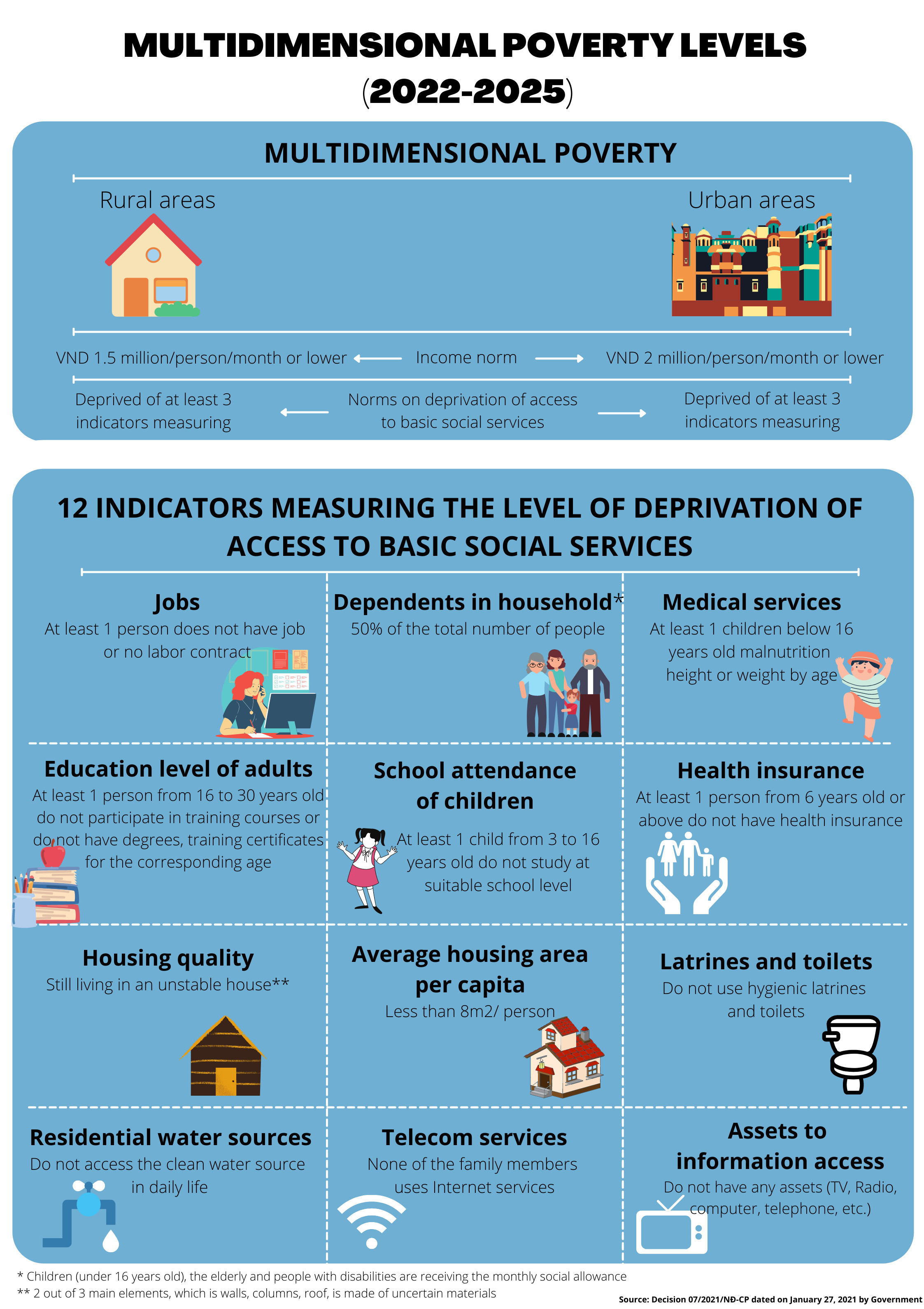 LENDING INTEREST RATE
Poor Households

Lending to poor households
6,6%/year
Lending to poor households in 64 poor districts as stipulated by the Government Resolution No.30a in 2008
3,3%/year

Near Poor Households

Lending to near poor households
7,92%/year

Students

Lending to disadvantaged students
6,6%/year

People in need of loans for job creation

Lending to business establishments owned by war invalids and handicapped persons
3,3%/year
Others...
DEPOSIT INTEREST RATE
Term
Deposit Rate
Overnight
3,04%/year
1 week
3,23%/year
2 week
3,5%/year
Others...