VISITORS







Financial statements
Updated: 2022-01-21 11:30:41
Building wealth from to the preferential loan
(VBSP News) VBSP preferential loans are given to a growing number of households in Quang Ninh district (Quang Binh) to invest in farming so that local people are able to raise their income and become wealthier.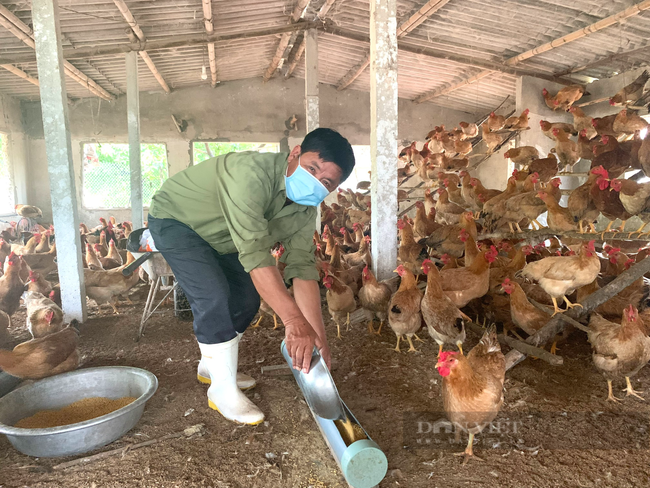 Pham Van Tam's breeding farm with close process
Pham Van Tam - a resident in Ha Hiep hamlet, Vo Ninh village, Quang Ninh district - confided that because he was born in a poor family and struggled through a difficult childhood, he was aware that he must try his best to have a better life.
Mr. Tam married when he was 25. Without any property, Tam and his wife asked the local government to use the sand dunes near his house for planting and raising chicken. His family has used 15ha of sand dunes for farming since 2000.
In 2012, Tam borrowed VND 50 million from the VBSP branch in Quang Ninh to invest in breeding activities. His farm was appraised by the local government and granted a certificate of recognition for the model meeting farm standards. Until now, Tam's farm has 40.000 chickens, 1.000 ducks, more than 1.000 pigs, and 2 ha of seafood.
Besides breeding, Tam also plants fruit trees and other plants such as acacia, melaleuca, etc. to increase his income. Tam earns about VND 1.3 billion from his farm. He is also awarded as "Excellent farmer" in 2021, among 63 farmers.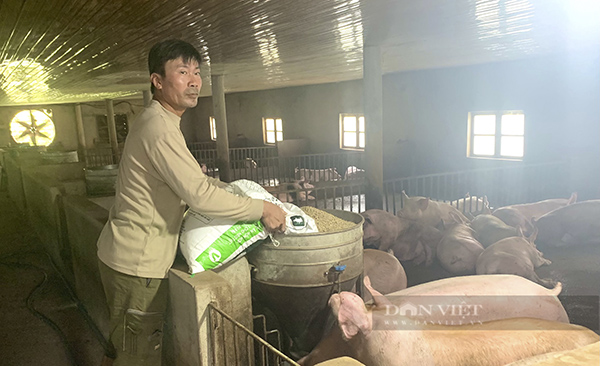 Mr. Ngo Hai Truong applies high technology in breeding
Likewise, Mr. Truong, who lives in Van Ninh village, Quang Ninh district, borrows a preferential borrows loan from VBSP to invest in farming. Truong shared that he was into farming when he was a kid. After graduating from high school, he joined the restoration of forests on the bare hills program and went to Ang Son, Van Ninh village to start his career with his father.
Truong has 13ha of hills to build a farm. He planted 3 ha of eucalyptus, 8 ha of melaleuca, and raised pigs in 1997. Truong borrowed VND 50 million from the VBSP to expand his farm in 2010.
In 2016, Truong continued to build a close-process system with heating lights, automatic feeders, etc. to raise pigs. Not only the cost and the labour have been reduced, but the productivity and quality have been increased significantly since Truong applied high technology in farming.
Until now, Truong's farm system has been synchronized with technology. Currently, he raises about 600 pigs. Thanks to that, Truong earns more than VND 1 billion per year.
Preferential loans from VBSP not only help farmers in Quang Binh province reduce poverty and gradually become wealthy, but also help the local government keep on track with farmers. Entrustment activities for preferential loans through VBSP also help the Association attract more members, improve the quality of emulation movements.
Vbsp.org.vn
LENDING INTEREST RATE
Poor Households

Lending to poor households
6,6%/year
Lending to poor households in 64 poor districts as stipulated by the Government Resolution No.30a in 2008
3,3%/year

Near Poor Households

Lending to near poor households
7,92%/year

Students

Lending to disadvantaged students
6,6%/year

People in need of loans for job creation

Lending to business establishments owned by war invalids and handicapped persons
3,3%/year
Others...
DEPOSIT INTEREST RATE
Term
Deposit Rate
Overnight
3,04%/year
1 week
3,23%/year
2 week
3,5%/year
Others...