VISITORS







Updated: 2021-07-02 10:51:43
The effectiveness of policy credit
(VBSP News) So far, the total outstanding loans of VBSP branch in Huong Son district have reached over VND 516 billion, with more than 14,000 active customers. The source of preferential capital has become a reliable address for the poor households and other policy beneficiaries in production and business, showing steady improvement in their lives and escaping from poverty sustainably.
Tran Huong Giang's photojournalism will partly reflect the effectiveness of policy credit in Huong Son district in recent years.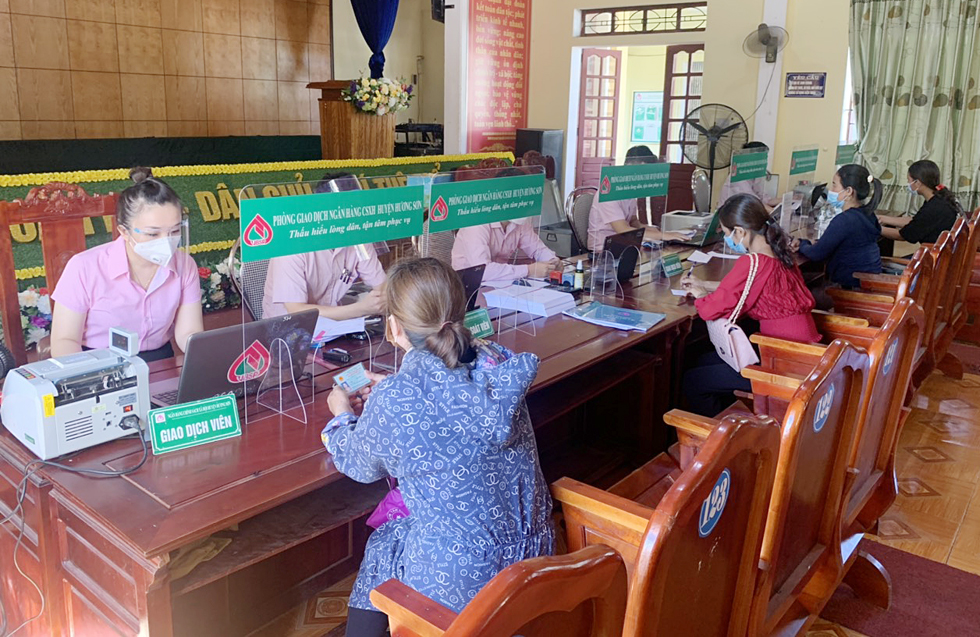 Taking measures to prevent the Covid-19 epidemic, during the commune transaction sessions, the VBSP branch in Huong Son district arranged a shield mask, divided time for the participants in the transaction and strictly implemented the 5K rules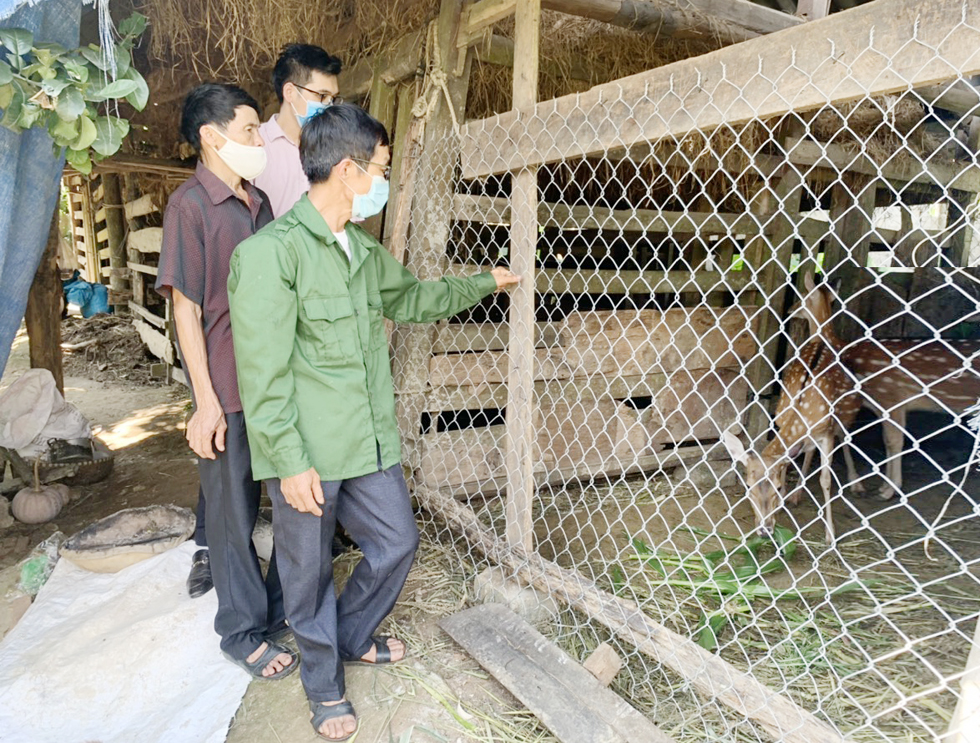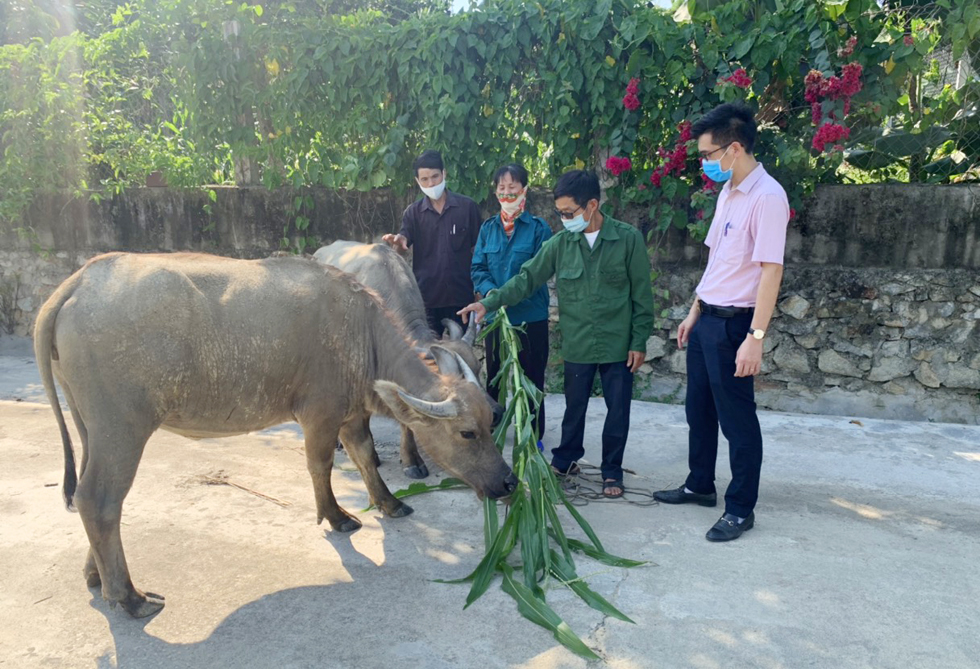 Dao Tien Dung in Trung Bang village, Son Bang commune borrowed from post-poor households program to invest in raising deer and buffaloes. Until now, his family has 3 buffaloes and 5 deer, earning up to VND 100 million/year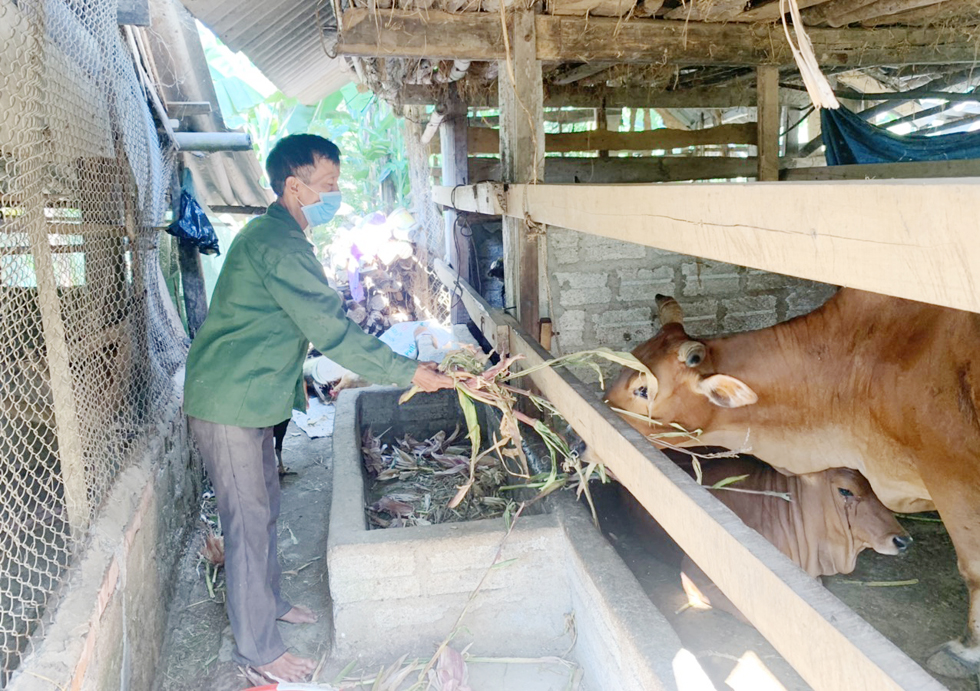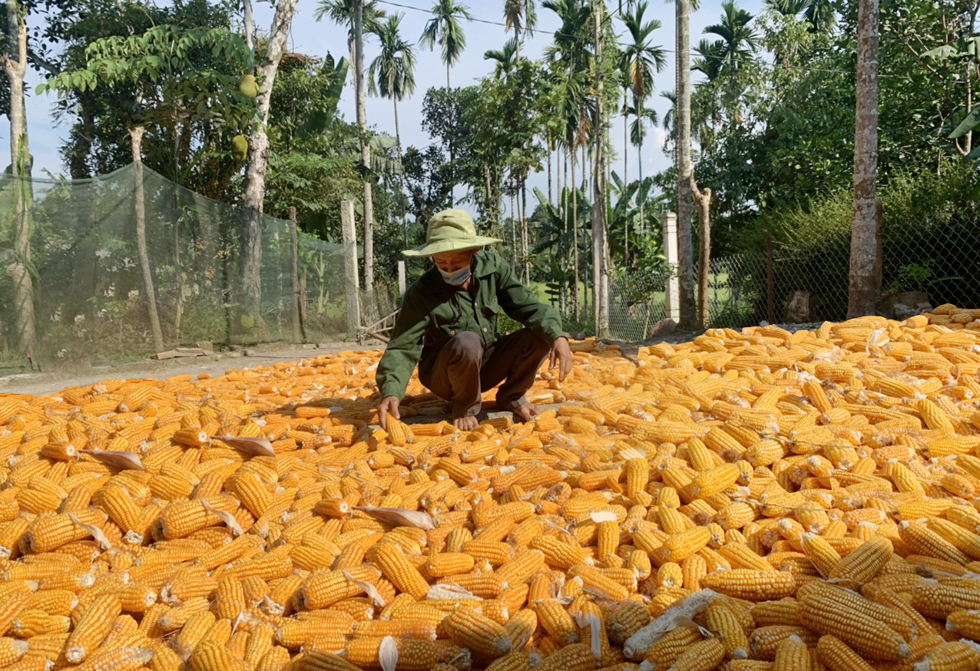 Borrowing VND 50 million post-poor households program, Pham Trung Tan and his family in Trung Bang village, Son Bang commune invested in raising cows and growing corn. Until now, his family is now a well-to-do family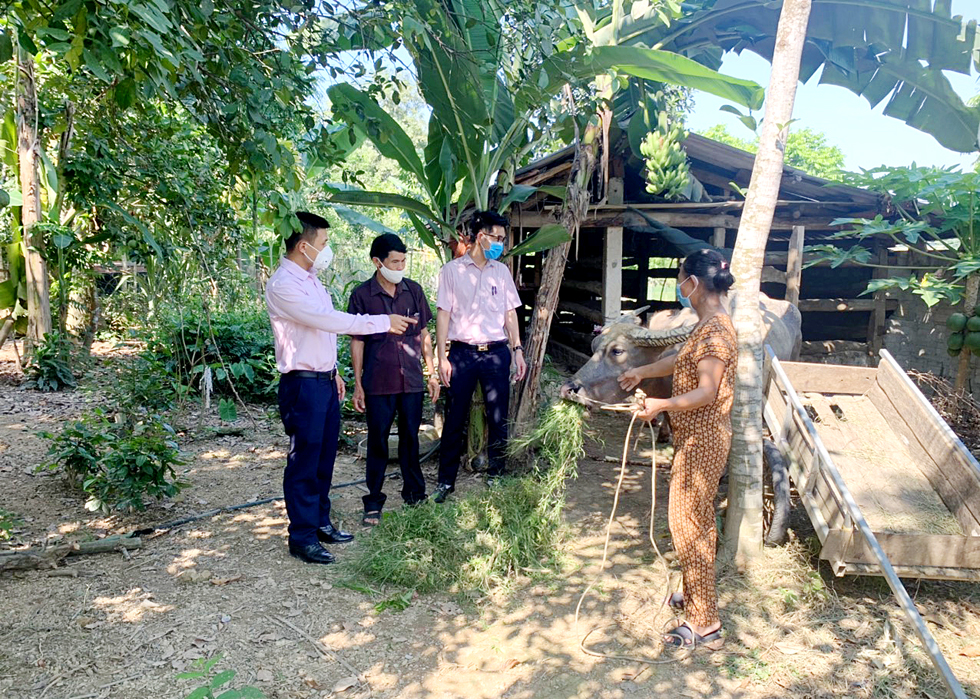 Credit officer of VBSP and leader of savings and credit group checked the loan of Dao Thi Tham's household for investing in buffalo raising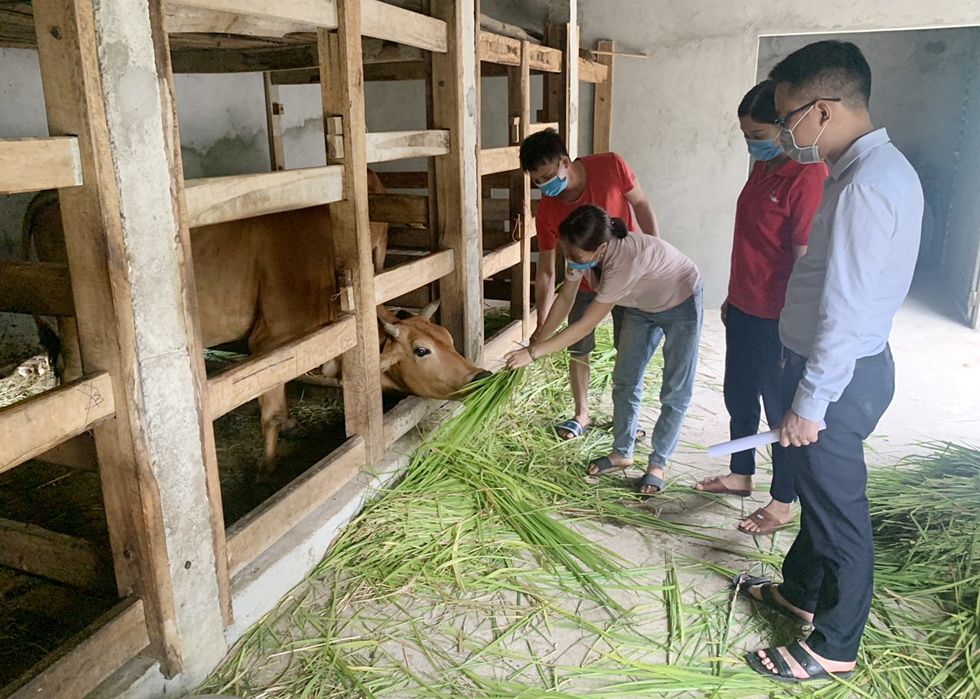 Starting with the loan of VND 20 million from the poor households program of VBSP, Nguyen Ngoc Nam in Khe Co village, Son Le commune has invested in deer breeding. In 2019, his family just from poverty and continued to receive a loan from the post-poor households program to expand livestock production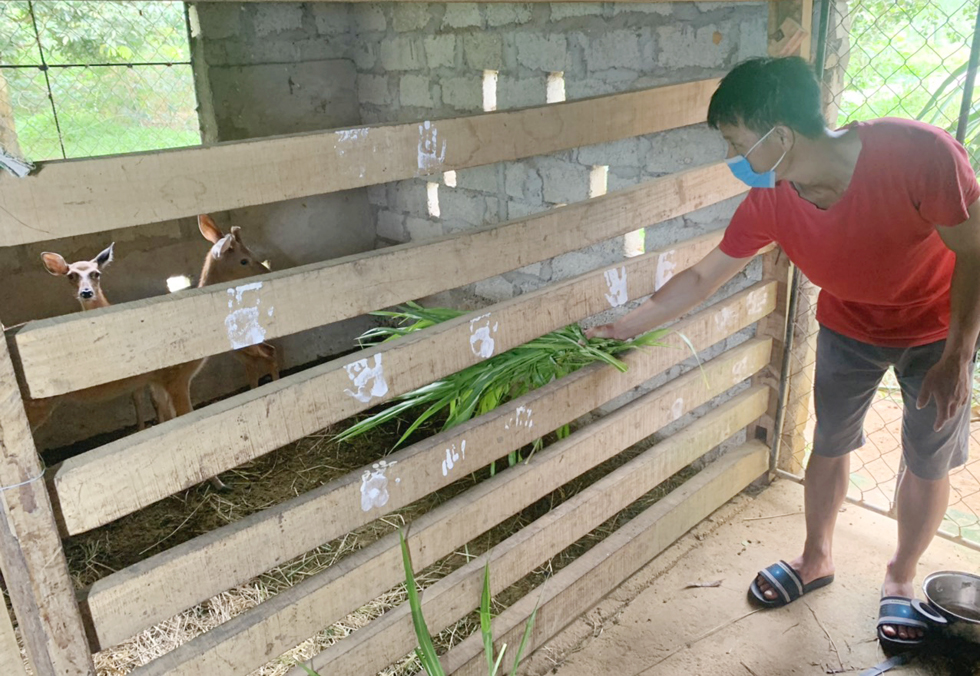 Thanks to policy credit, Nam's family has expanded to raise star deer to increase income and stabilize family life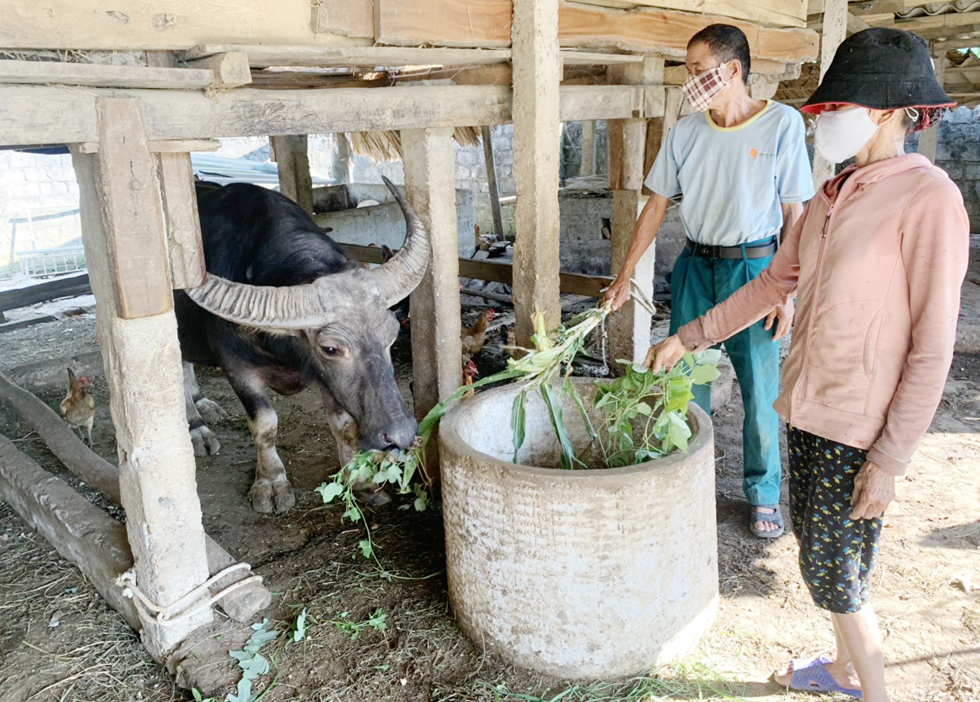 Acknowledge that "The buffalo is the most important factor of the business", many households in Huong Son district has borrowed preferential loans from the VBSP district branch to invest in buffalo breeding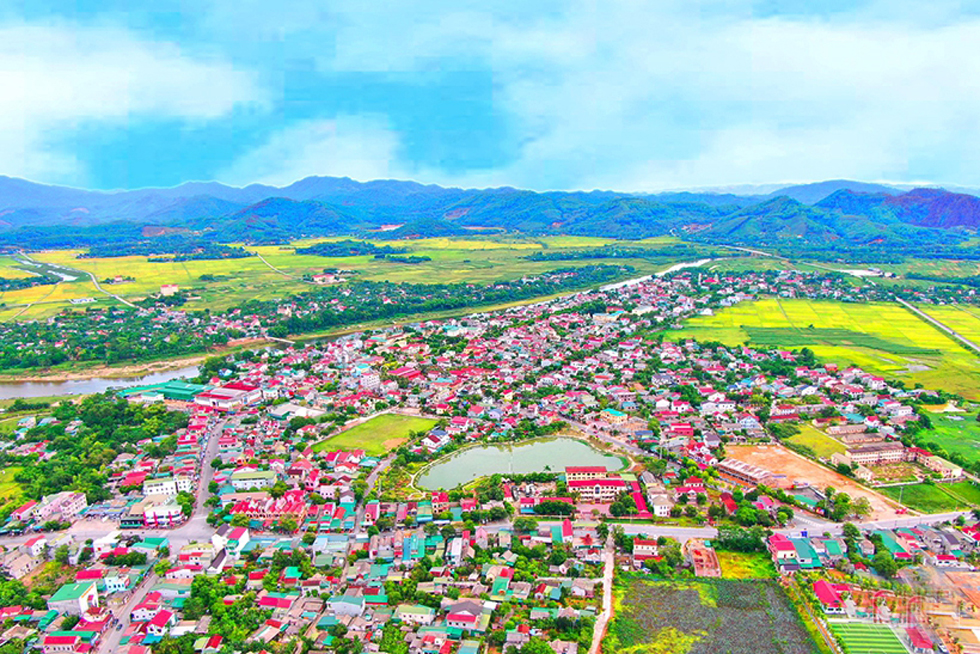 The mountainous district of Huong Son (Ha Tinh) is thriving day by day ...
Vbsp.org.vn
LENDING INTEREST RATE
Poor Households

Lending to poor households
6,6%/year
Lending to poor households in 64 poor districts as stipulated by the Government Resolution No.30a in 2008
3,3%/year

Near Poor Households

Lending to near poor households
7,92%/year

Students

Lending to disadvantaged students
6,6%/year

People in need of loans for job creation

Lending to business establishments owned by war invalids and handicapped persons
3,3%/year
Others...
DEPOSIT INTEREST RATE
Term
Deposit Rate
Overnight
3,04%/year
1 week
3,23%/year
2 week
3,5%/year
Others...